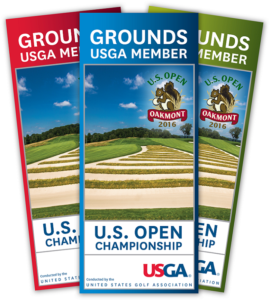 THE MEN'S 2017 NCAA CHAMPIONSHIP'S ARE UNDERWAY AT RICH HARVEST FARMS in Sugar Grove. Illinois has advanced to the match play part of the championship, and is in the Elite 8. Tickets at NCAA.com/Tickets Support your school. Do you have U.S. Open tickets yet, the 117th US Open at Erin Hills from June 12-18.    _____________________________________________________________________
MOVING ON! that's what Illinois is doing and they will enter the eight team match play part of the championship as the #3 seed and will play the #6 seeded USC Trojans.
USC entered the 2017 NCAA national championships as the #1 team in the country.
Illinois has been better this week at Rich Harvest Farms, but not by much. The quarterfinal match up will be the biggest game between the schools since the 2008 Rosebowl won by the Trojans. But this time Illinois gets the home field advantage. USC had former Trojan and NFL Hall of Fame player Lynn Swann in it's gallery on Monday. Illinois was not sure if any of it's former players and PGA Tour players could attend the match play.
The Illinois match vs USC will start at 7:00 AM off the 10th tee. The match breakdown is as such.
Match 1 7:00 ILL Edoardo Lipparelli    USC Sean Crocker                                                 Match 2 7:10 ILL Giovanni Tadiotto     USC Andrew Levitt                                                 Match 3 7:20 ILL Nick Hardy               USC Rico Hoey                                                       Match 4 7:30 ILL Michael Feagles      USC Cheng Jin                                                       Match 5 7:40 ILL Dylan Meyer            USC Justin Suh
Click here to hear interviews with Illinois players Edoardo Lipparelli and Dylan Meyer, along with Coach Mike Small.
Illinois got off to a good start on a windy day, but struggle mid round and saw it's hope to advance start to slip away, Coach Small had to go get in his players faces at that time, but Meyer said it was Illinois needed at that time. Small again needed to challenge his players around the 17th hole, but Meyer answered the bell with a 20 foot putt as the last player through.
The 18th hole saw freshman Michael Feagles make birdie and Lipparelli make a 30 foot eagle putt, that turned out to be important in the final scoring. Especially after Hardy missed a 5 foot birdie putt and then Meyer failed to get up and down from the front bunker and settled for bogey on 18.
Braden Thornberry from Ole Miss was the individual champion, winning his seventh tournament during his time at Mississippi.
The action for the rest of the tournament will be live on the Golf Channel. The semi-finals will be played mid-afternoon tomorrow, with the finals on Wednesday afternoon.