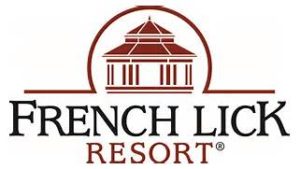 THE FRENCH LICK RESORT is enjoying a special year. This July they will host the first Sr. LPGA Championship in July. All season long will be a celebration of the resorts Donald Ross Course that's turned 100 years old. Details at Frenchlick.com. THE 2017 NCAA Men's and Women's Golf Championships will be held at Rich Harvest Farms in Sugar Grove from May 19-31. Ladies first from May 19-24, and the Men from May 26-31. Well priced tickets are now on sale at NCAA.com/tickets and parking is FREE.       _____________________________________________________________________
Bass Pro Shops Founder Johnny Morris has decided when it comes to golf, he will keep on building more courses.
In Southwest Missouri in the suburb of Ridgedale, (Branson) Morris announced his intentions to create a public golf course in a partnership with the family of Payne Stewart. The golf courses will be designed by the firm TGR Design, owned by Tiger Woods.
With Woods on the shelf from golf for the rest of 0217, after his fourth back surgery in three years, Woods now has time to roll up his sleeves and work on course design projects.
Morris is working to make Big Cedar Lodge another one of the "Great Golf Destinations" in America.
Big Cedar Lodge will be a destination for fisherman and those who enjoy a variety of shooting experiences.
In addition to working with Woods on an 18 hole public course, there will also be a par-3 short course that will be created.
The golf course is scheduled to open in 2019, and will be named in honor of the late Payne Stewart. The official name for the new course will be Payne's Valley. The course will have a 19th hole, called "The Rock" to help settle any wagers. The Rock was created by Morris and will be created in a dramatic geological area.
The Payne's Valley Course is to honor Stewart's legacy, both Payne Stewart and his father Bill Stewart were a large part of growing golf in the area.
Morris is working with both Ben Crenshaw and Bill Coore in designing the Payne Stewart Learning Facility, that will be part of a Payne Stewart museum filled with many artifacts from Stewarts career.
Big Cedar Lodge is located on the shores of Table Rock Lake, and is only 10 minutes from the modern newly created Branson Airport. For more information on all the golf courses being built in the area, please visit BigCedarLodge.com or visit Branson.com or ExploreBranson.com.