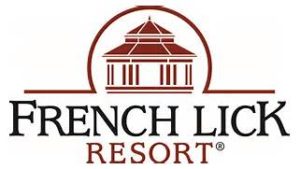 THE FRENCH LICK RESORT welcomes you to an exciting summer of golf and more in beautiful and historic French Lick Indiana. It's the centennial year for the Donald Ross Golf Course and teeing off of a new tournament the Sr. LPGA Championship, that will help bridge the gaps of women's golf with other tours. See Frenchlick.com for details. The 2017 Men's and Women's NCAA Golf Championships will be held at Rich Harvest Farms in Sugar Grove from May 19-31, tickets can be purchased at NCAA.Com/tickets. ______________________________________________________________________
It always ceases to amaze me when PR firms continue to screw up, of course in golf there is growing problem with that, because only a few people or firms can get how to promote golf the right way.
One east coast based firm, continues to try and convince golf writers that they are the pulse of a movement, that is trying to get golf championships moved away from courses, with a connection to our new president Donald Trump.
The latest load of humor comes from the same firm, that got nowhere with it's attempt to move the U.S. Women's Open away from Trump Bedminster. Well that won't happen I promise you that. With that failed effort in the books, now the focus is to go after the Sr. PGA Championship. The same PR firms, supporting a few biased liberal organizations, are now saying that Sr. PGA Championship sponsor Kitchen-Aid is under fire because the championship is being played at Trump national Golf Club in DC.
Well guess what, there is no fire and Kudo's to the PGA of America for not moving this championship, and the USGA for not moving the US Women's Open.
Then again maybe there is a small fire after all, it's the campaign of a small group group of people, going up in flames, as they realize their efforts will have no effect on the big picture whatsoever. It would have been a sad day for golf and sport in general, had any of the above named golf organizations bowed to pressure and moved their championships.
The 2017 Sr. PGA Championship sponsored by Kitchen-Aid will be played from May 23-28 at Trump National Golf Club DC, in Potomic Falls, Virginia. Defending Champion is Rocco Mediate.
It was good to see Northwestern alum Luke Donald playing well at his old stomping grounds, Harbour Town at Sea Pines Resort on Hilton Head Island this past weekend.
Donald was the co-leader after 36 holes, but could only move two more strokes under par on the weekend. That left him in a solo second place finish for the week. Donald earned 300 Fed Ex Cup points, and a check for the amount of $704,000 for his solid week of play. A few more starts like this for Donald, will hopefully put him in the field at his home club of Conway Farms in Lake Forest, when the BMW Championship returns in mid-September.
It was great being back on the air last Saturday, with the return of Golfers on Golf Radio. Yes, Saturday mornings at 9 AM our new day, and on Am 750 WNDZ.
Our new signal hits a home run into four states. Thanks to former producer BIGG Jon Vic checking in from the Milwaukee suburbs, telling us he was listening to the show, and the reports from out in Indiana were just as good. Thanks everyone, and 22 more weeks to go. That being said, we hope for a report from our 4th this Saturday, Mike Munro about the new restaurant that he and Mistwood/MCQ's owner Jim McWethy have opened as of today in downtown Bensenville called The Green Street Grille. More details on that in the days ahead.
Our story last week told of how there were 28 nominee's for the 2017 Class of the Illinois Golf Hall of Fame.
After the voting in this past week, the field has been narrowed down to 10 finalists.
One of them is longtime golf reporter and media guy Len Ziehm, who is one of our BIG 3 Partners on the internet. On May 10th the final voting will take place. I'll be presenting on Len's behalf to the voting panelists. Hopefully Len will be part of the 2017 Illinois Golf HOF class when the dinner rolls around at the Glen Club in October.
Golf season is kicking into gear…more news coming up. Stay clicked in. RS