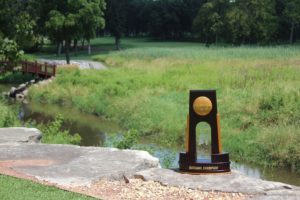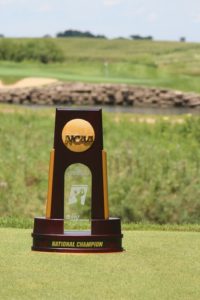 JERRY RICH Owner of Rich Harvest Farms invites everyone Out to the Farm to see the 2017 Men's and Women's NCAA Golf Championships. Women from May 19-24, and the Men from May 26-31. Well priced tickets on sale now at NCAA.com/tickets. Free parking, root on your school, support your Alma-Mater. See the final fours of golf.   ______________________________________________________________________
GOLFERS ON GOLF RADIO IS BACK-SHOW #1 IN THE BOOKS THIS MORNING, ON OUR NEW HOME AM 750 WNDZ. SPONSORED BY FRENCH LICK RESORT.
YES MICHIGAN, it's that time of year when thoughts of heading up north start to linger. Sunlight until 10 pm offers the option of a quick 18 holes after dinner.
Michigan is known as a great golf getaway and has been for years, but what is new is catching the eyes of some golfers that are ready to see a golf course they haven't played.
At Top 100 golf property Forest Dunes, the reversible golf course by Tom Doak is getting rave reviews. Opening late last June, The Loop that has two routing's the Red and the Black, is a concept that golfers will see more of on properties around the country. You play the course in one direction one day, and the other direction the next. An interesting but fun concept for sure. When your through with the Loop Red and Loop Black, golfers just head over and play the highly rated Tom Weiskopf designed Forest Dunes course. Forest Dunes now has a lodge and cottages for overnight stays, see Forestdunesgolf.com.
You don't have to drive all the way to Traverse City to find a fantastic resort destination. Crystal Mountain is south of the big city and comes complete with not one, but two championship golf courses.
While the resort is a great ski destination in the winter, as soon as the snow melts the golf courses open up and it's time for a different type of slope on the hills. The resorts golf schools are ranked Top 25 in the country by one national publication. For more on golf at Crystal Mountain see Crystalmountain.com or call (855)-822-8895. In 2017 Crystal Mountain is celebrating it's 60th or Diamond Anniversary, go join in on the fun.
Click here to hear interviews with Brian Lawson of Crystal Mountain resort and Jon Scott President of Gull Lake Resort.
"With our championship courses and top notch destinations, Michigan is constantly named among the best places in the country for golf," said Dave Lorenz, Vice President of Travel Michigan, part of the Michigan Economic Development Corporation. "As courses and destinations within the industry continue to make new investments, Michigan continues to be a destination of choice that offers world-class golf products and experiences that travelers come to expect."
The Renaissance Golf Design team part of the Tom Doak design firm has created the new Stolten Brae at Gull Lake Resort, located of course in Augusta Michigan.
The golf course will be the sixth course at the resort, which is now Michigan's oldest and largest golf destination.
Stolten Brae is a different design than the other Gull Lake courses, and Third-Generation owner Jon Scott worked with the Renaissance Team to build a championship links style golf course, that plays to a yardage of over 6,800 yards and a par of 71.
For more information on Gull Lake resort, a shorter drive for all you Chicago area folks, please see Gulllakeview.com.
The Loop and Stolten Brae are not the only new courses in Michigan. The third course at Island Resort and Casino in Escanaba will open this fall. Sage Run was created by Michigan based architect Paul Albanese, who says the course is cut out of hardwoods but has some other land based formations called a drulin. This gives the course a little bit of a Royal County Down feel.
Dave Pelz and his short game schools are moving at the Grand Traverse resort and Spa. 15 clinics and instructional programs will be taught. Check the resorts website or pelzgolf.com for more details.
More tourism information on Michigan can be found at Michigan.org. Yes Michigan, isn't it time you went north for the summer and visited Michigan, and played some Michigan golf.