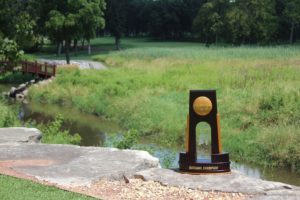 JERRY RICH'S-RICH HARVEST FARMS WILL PLAY HOST TO THE 201 MEN'S AND WOMEN'S NCAA GOLF CHAMPIONSHIPS FROM MAY 19-31. The ladies are on the tee May 19-24, and the Men from May 26-31. Come root on your school or alma mater fight for the national championship. Two final fours in two weeks, and you can purchase the well priced tickets now at NCAA.com/tickets. Northern Illinois University is the host.  _____________________________________________________________________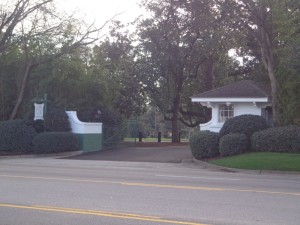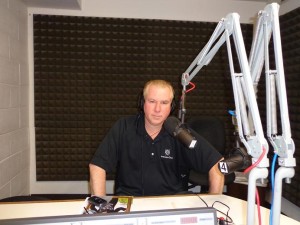 THE ENTRANCE TO AUGUSTA NATIONAL (L). The Gog Blog by Rory Spears, follow Golfers on Golf via Rory Spears on Facebook, Linkedin and Twitter @GogBlogGuy. In case you missed it, Golfers on Golf Radio returns this SATURDAY at 9AM on AM 750 WNDZ. Check us out on our new day and new station, hear us in IL-WIS-MICH-IND.
BREAKING NEWS-IPGA ANNOUNCES COURSES FOR 2017 ILLINOIS OPEN. The Glen Club in Glenview, and the second course is Briarwood in Deerfield.
A TRADITION UNLIKE ANY OTHER, yes it is. It is sport in the truest form of sport, most people get it, only a few people don't.
When the week is over at the 81st Masters Tournament, another golfer will have a green jacket to wear. It might be a player who already has a green jacket, or maybe one that is getting his first. Regardless, it is always a special moment when the defending champion slips the green jacket over the shoulders of that years current champion. Even players who who don't play the following year, or might miss the cut on Friday, are there on Sunday to present the winner his new green jacket.
Speaking of Sunday, another one of the slogans at the Masters is that the tournament starts on the "Back Nine on Sunday", and there is nothing like the stretch run at the Masters, the best part is that you the patron, get to enjoy it for more than a minute like at a horse or car race, it lasts for a few hours.
The term "patron" even gives the average fan a little more status than they normally have, but if your on the hallowed grounds of Augusta National you need to act like it. There are plenty of "Pinkertons" around to make sure security and safety measures are enforced. There will be no running, screaming, or yelling stupid slogans from the Howard Stern show, the last one especially will get you ejected quickly.
THE NEW MEDIA center by some estimates might have cost the club just over $50 million dollars, and based on the pictures I saw (posted on my facebook page) it's how you operate media coverage, media seating, media food and beverage the right way. If you want to present the product or control the message, this is how you do it. Most professional sports teams or colleges could learn a lot from Augusta National
SPEAKING OF FOOD AND BEVERAGE the Masters Tournament gets it right. There are no $8.50 cent domestic "watered-down" light beers. There are no $7.00 pizza slices or $12.00 burgers or sandwiches. They all run about $3.00, and beverages such a soda cost $2.00. There are no $5.00 bottles of water, they too run about $2.00. The famed Pimento cheese sandwich is still $1.50.
TELEVISION does not do the golf course justice, but most golfers that have ever taken a picture on a golf course with some sort of elevation change understand that. Augusta National is much more hilly, than CBS makes it appear. What CBS and the Masters do a great job of, is keeping commercials to a minimum. There is only two minute ad breaks, not five, there will not be countless promo's for a new edition of some show four days away.
TRADITION, yes it starts early in the week with a champions dinner and par 3 contest, and then ceremonial tee shots by the greats of the sport and master history. It ends with the winner getting an invitation to keep coming back for years to come.
The Masters Tournament is a week in sports we all wish we could enjoy more than one week per year, it's a special event in one of the few remaining cathedrals of sport.
CONGRATULATION'S  Sergio Garcia on that first major championship and the new green jacket, wear it well. RS.
The Gog Blog returns tomorrow with more on the return of Golfers on Golf Radio.