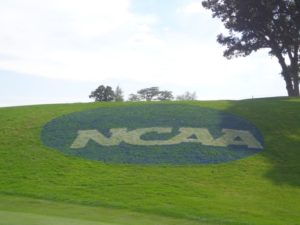 THE NCAA MEN'S AND WOMEN'S GOLF CHAMPIONSHIPS coming to Rich Harvest Farms in Sugar Grove IL. May 19-31, The women play first May 19-24, and then the men from May 26-31. Tickets on sale NOW, see NCAA.com/Tickets hosted by NIU.        _____________________________________________________________________
I have already written in past weeks about two organziations that are trying to create problems for the U.S. Women's Open.
Ultra Violet and Color of Change, are trying to use women and golf to attack our nations 45th President Donald Trump.
This summer the United States Golf Association will contest the U.S. Women's Open at Trump Bedminster in New Jersey. The club is owned by President Trump.
The two above organziations would like the masses to believe their concerns are about golf or women and women's sports. They are not. They are simply politicial attacks on the White House and the President. The members of these two groups are entitled to their point of view. But both have hired PR firms, to send members of the golf media emails, in regards to interviewing their spokespeople.
However those emails show just how unorganized these groups and PR firms are. First up they accuse the LPGA of taking the championship to Bedminster. The LPGA has no input on where the U.S. Women's Open is played, the USGA fully decides when and where the championship will be contested.
Perhaps the best news of all is that the USGA will not move the championship, regardless of any actions taken by these political groups. The USGA recently released a statement that says the following.
"The USGA has a deep respect for the freedoms we all enjoy in our country to express our views. We are committed to fostering a game that is welcoming and inclusive to all who choose to play it, and ensuring our championships are conducted without discrimination and in a safe and secure manner for athletes, volunteers, staff and fans. We are excited to provide a comprehensive test of golf for the very best female players in the world."   USGA STATEMENT IN FULL.
Golfers on Golf fully supports the USGA, and it's right to hold and contest it's championships on the golf courses their committee's select for such competitions. The Bedminster course should offer a great test of golf for this years U.S. Women's Open.