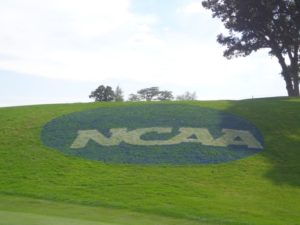 THE NCAA GOLF CHAMPIONSHIPS AT RICH HARVEST FARMS in Sugar Grove. Coming May 19th through the 31st, Tickets on Sale, NCAA.com/Tickets #RHF2017         ______________________________________________________________________
GOLFERS ON GOLF RADIO RETURNS SATURDAY APRIL 15TH AT 9 AM……..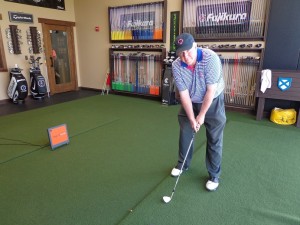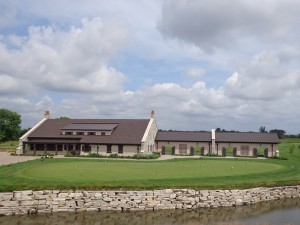 THE GOG BLOG by Rory Spears, Editor and Director of Content. Follow Rory on Facbeook, Linkedin & Twitter @GogBlogGuy. (R) The Mistwood Performance Center.
Today Callaway Golf came to the Mistwood Performance Center, and with Callaway came an afternoon with an Epic style.
If you haven't heard of the GBB Epic driver since it's release ealy in the year, where have you been. Well tuned out of golf.
GBB (Great Big Bertha) Epic is hottest driver on the market and it's results on and off the various professional tours is amazing. The pro's under contract or not, are playing it and winning with it, amateurs regardless of handicap are getting a bump in distance off the tee. Some of them getting as much as 30 yards, the test results say.
On the professional tours, wins are up for players using Epic, other players that haven't won, are shooting lower scores, which mean more money and better status on tour.
WHAT IS EPIC. Callaway Golf explains it as such. Epic is a breakthrough in something called JAILBREAK TECHNOLOGY. What's Jailbreak Technology ? It's how the head of the driver reacts to the increase in ball speed and distance. At impact, the crown and sole of the driver want to expand and seperate, that will lower the energy rate. Jailbreak positions two 3g titanium bars behind the face of the club.
This Jailbreak titanium bar design, does stiffen the body and transfers more of the energy back to the face of the club, which in turn creates more speed and longer distance on each and every swing.
But Jailbreak and the two 3g titanium bars, don't tell the entire story about Epic.
Interchangeable weights of 2g and 12g adjust the spin rate and the launch angle. You can put the 12g up front to lower spin, or in back for higher launch and higher MOI. The Epic is part 2 of Callaways more aerodynamic clubheads, that stem from Callaway's connection with Boeing, yes that Boeing, The airplane people.
Epic's adjustable perimeter weighting, which now slides a 17g weight along a redesigned track, can help you fot Epic to your swing features. This can provide you with 21 yards shot-shape correction for better control and more distance when you need it.
Adding more distance these days can be a tricky concept, as many of the best drivers in golf and their clubheads, are up against the wall in limits set by the USGA. Which is why the shaft you put in your driver is more important than ever before.
Callaway now offers four high level of performance shafts in four weight classes. 40g, 50g, 60g, 70g, including Fujikura and Rogue. Add in the Callaway Face cup technology, the Ultra-light Triaxial Carbon Crown, variable adjustable weighting, and you will see why the new Callaway driver, is one of Epic design, and can make an Epic sized change in your game if you are open to putting one in your golf bag.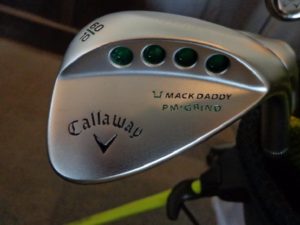 The world of wedges was front and center at Callaway day, with world famous wedge designer Roger Cleveland in the house, to talk the Mack-Daddy and MD3's.
Custom wedges are becoming the way golfers approach improving their short game, which is the key to lower scores. At Callaway you can create a personal touch to your wedges with a variety of stamping concepts, that include letters numbers and symbols.
What's your color, Callaway wedges can be chrome or black. The Mack-Daddy 60 degree Lob-Wedge in chrome with personalized stamping is in the photo above.
Since the launch of the MD3's, Cleveland has created more changes in the wedge line, one of the winner's in the new designs are what's up with the ladies line, where some of the new wedge creations are taking hold. If you wish to create your own set of custom wedges visit Callawaygolf.com/callawaycustoms.
Roger Clevelands new Mack-Daddy wedge will install a new level of confidence for golfers, especially around the green where they use wedges the most. To hear directly from Roger to visit Callawaygolf.com and watch the Mack-Daddy video with Roger. He sums it all up in less than two-minutes.
But tour inspired square toes, and a new straight leading edge on the .R. C-grind could be what's needed for your game. A new lower leading edge should give your shots more stopping power on the green. The heads are in a 1025 carbon steel, and come in colors that pro and amateurs alike will love. (watch the video with Roger).
Callaway is making improvements to their irons, and has upgraded their lines in the putting world, with both Odyssey and the addition of Sean Toulon custom putters.
If your game is ready to try the products that made the biggest impact at this years PGA merchandise show, check out Callawaygolf.com, or visit your local golf professional or golf retail store.