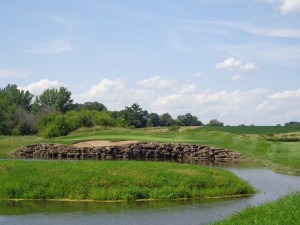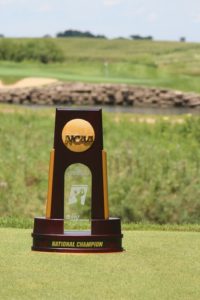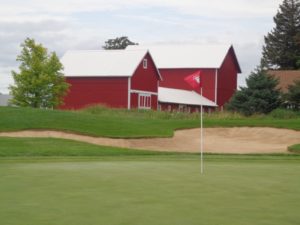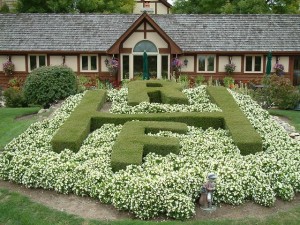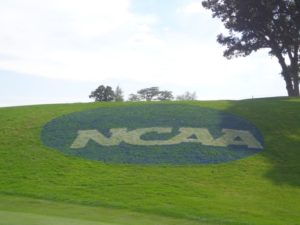 JUST OVER 50 DAYS UNTIL THE CHICAGO AREA'S FIRST BIG CHAMPIONSHIP IS HERE , The NCAA Men's and Women's Championships arrive at Rich Harvest Farms in Sugar Grove on May 19th and the action continues until the awarding of the men's title on May 31st. TICKETS ON SALE NOW at NCAA.Com/Tickets. Cheer on your school.    _____________________________________________________________________
GOLFERS ON GOLF RADIO-RETURNS SATURDAY MORNING APRIL 15TH, 9 AM.
AFTER A COLD and rainy weekend, golfers in the Chicago area are all looking forbetter weather to keep playing golf outside.
Many of the golf courses in the area are now open for the season, if you have questions on if your favorite club is open or not, please call or go online to check out if they are open.
SPEAKING OF OPEN, or in this case the Women's U.S. Open, yet another group has hired a PR firm, and is going to try and move the U.S. Women's Open away from Trump Bedminster. A note to both Color of Change, and Ultra Violet, Give It Up. It's not going anywhere. One other thing, quit saying the LPGA needs to move the U.S.Open, the LPGA is not in charge of the U.S. Women's Open, the USGA who is lead by a female president is.
TOMORROW Callaway Golf will invade the Mistwood Performance Center , with a demo day for Illinois PGA golf professionals. The Gog Blog will be on hand to check out what is now happening with this fast moving golf company.
The new Epic Driver is already having good success on various professional tours, and that is not the only area where Callaway Golf is moving up in the industry. My full reports are testing out the new Callaway equipment starts tomorrow, both here and on social media sites.
TOMMY'S HONOR a new movie about Old Tom Morris and Young Tom Morris, will have it's Chicago premier on April 13th.
The evening complete with auctions and a visit from actors in the movie, will serve as fundraiser for the First Tee of Greater Chicago.
You can now visit their website to purchase tickets to this exciting evening.
NOW LESS THAN 30 DAYS until the 2017 opening of Whistling Straits in Haven/Kohler Wisconsin. Tee times at Destinationkohler.com.
Former Nike guy and GM/Head Professional at Blackberry Oaks Chad Johansen is back and running a special Masters promotion.                                                                                Can you pick the winning professional and his winning score, if you can there is some free golf in it for you at Blackberry Oaks.
Visit Blackberryoaks.com for more details and to see other promotions. Are you ready for outdoor summer golf with a solid putting stroke, if not see Chad back in the putting lab at Blackberry Oaks, which is open for the season and carts are available.
WHAT'S THE BOOK ON ERIN HILLS, well you can find out by getting the new book on Erin Hills in time for the U.S. Open.
Check out our interview below with author Gary D'Amato of the Milwaukee Journal Sentinnal.
Gary along with photgrapher Paul Hundley have captured many of the great moments in Erin Hills history, now over 10 years old.
For more on this coffey-table book, hear our interview with Gary (below).
Gary D'Amato on his new book about the hisotry of 2017 US Open Course Erin Hills.
LUKE DONALD has committed to play in the RBC heriatge Classic at Harbour Town the week after the Masters.
BIG 3 partner Len Ziehm has been filling up his notebook at Lenziehmongolf.com, see stories on the practice center at PGA Village in Port St. Lucie and more. Len's columns in the A rlington Heights Daily Herald will be returning in the next week.
THE GOG BLOG returns during the day tomorrow from Mistwood.