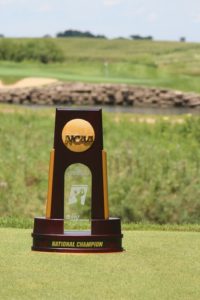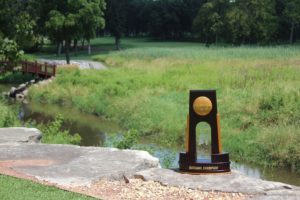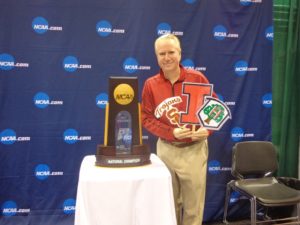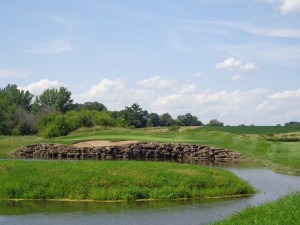 MAY 19-31 coming to Rich Harvest Farms in Sugar Grove, the Men's and Women's NCAA Golf Championships. It will be the Top 24 Women's Programs in the country and the Top 30 men's Programs fighting for the the national championship. See the future professional stars of various tours today, and see them up close. Free Parking and reasonable priced tickets. Why pay top dollar to sit in nose-bleed seats, come and enjoy the beautiful grounds of Rich Harvest Farms, in the fresh air, and move about as you please, instead of being confined to a small seat. Get tickets at NCAA.com/Tickets.     ______________________________________________________________________
THE GOG BLOG by RORY SPEARS, EDITOR AND DIRECTOR OF CONTENT. You can follow Rory on Facebook, Linkedin and Twitter @GogBlogGuy.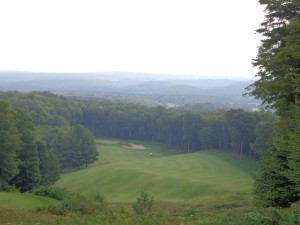 ON TOP of the Arthur Hills Course (L) at Boyne Highlands Resort Main Lodge (R)
With summer coming soon, it's time to think about going north and enjoying championship golf and more, long into the sunlight evenings of Northern Michigan.
One great way to to do that is, by booking a stay into a Boyne Resorts property. Boyne Resorts has three destination properties, within a 45 minute drive of each other. The three resorts have a combined 10 golf courses.
If your looking for a getaway, look into the "Great Escape Golf Vacation." This plan started over 30 years ago is a great extended vacation, and make for a perfect trip whether it's a couple or a group.
How about 5 nights lodging at Boyne Highlands Resort, with a welcome reception, gift package, with breakfasts and dinners daily. With your choice of golf courses to play. If you need more, get some Odawa Casino vouchers, spa treatments, or golf instruction. The Boyne Highlands has three courses right on property, that include the Donald Ross Memorial, the Arthur Hills Course and the Heather by Robert Trent Jones,and the Moor course is fun for all golfers. Crooked Tree Golf Club and the famed Bay Harbor Golf Club are all great golf courses, located not far from the Highlands Resort.
Boyne Mountain has two golf courses the Monument and the Alpine, and is home to the Mountain Grand Lodge and Spa. The resort is known for being family friendly, and home to the Avalanche Bar indoor waterpark.
All of this can be built into your week long package. The Great Escape runs for 19 weeks starting May 7th through September 15th.
Cost starts at $895.00 per person, and for more information visit Boyne.com you can email info@boyne.com or you can call (844)-634-5315.