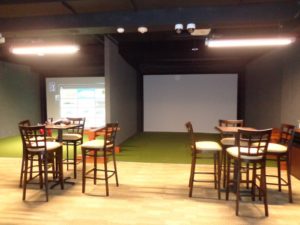 THE SCHAUMBURG GOLF CLUB is now a year-round golf facility. Complete with the newest top level simualtors on the market, SGC gives you the golfer, a place to work on your game, play Top 100 courses from around the world, and golf while you enjoy the best in food and beverage from Chandlers Chop House right upstairs. So why not tune up for the main body of the outdoor golf season, by getting some practice in at the Schaumburg Golf, 401 N. Roselle Road, minutes from Woodfield Mall. (847)-885-9000. ______________________________________________________________________
Golf Show season in the Chicago area has long-putted out, and is now ready to move the game outdoors.
In the next few weeks it's still not a bad idea to get some good practice done inside, and away from any snow, wind, rain or cooler temps that might linger outside.
As for golf show season, Tenco Corp. started the season with shows in Lake County and in Tinley Park. This past weekend the Chicago Golf Show held in Rosemont, saw large numbers of golfers attend, to get some free golf lessons from the Illinois PGA professionals on hand, hit some new equipment, check out destination properties and more. The Chicago Golf Show was a big success, with one minor issue of concern from some media, vendors and golfers in attendance.
IS THERE ANY NEED for the "headliners" on the main stage to be baseball players, regardless of their Hall of Fame Status, and the fact they do play golf. Some 30 media types, vendors, IPGA, other state's pro's, plus show-goers I spoke with, expressed a return to seeing names from the golf world back on stage in 2018. Apparently having John Daly, Lee Trevino and golf types like them, is who the golf crowd is looking to hear from.
I'd love to see Paul Azinger and Mike Davis of the USGA hold a town hall session on the world of golf, up on the main stage of the Chicago Golf Show.
There are two major women's golf events in town come 2018, and hearing from players that will play in them would be great.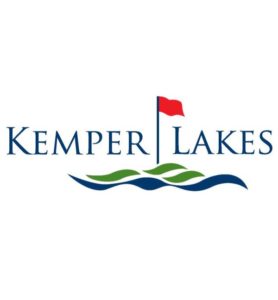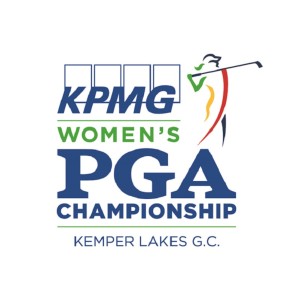 THE LPGA/PGA KPMG CHAMPIONSHIP WILL BE CONTESTED AT KEMPER LAKES IN LATE JUNE OF 2018.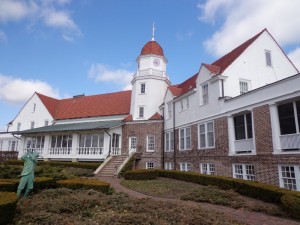 THE U.S. SR. WOMEN'S OPEN WILL be contested at the historic Chicago Golf Club in July of 2018.
The 2018 Sr. Players Championship will be held at Exmoor Country Club and having a top Champions Tour player would be a good idea to have at the show. Maybe 2018 will have golfers back on stage, I know Tom Corcoran and his staff will work hard on making something like that, a reality.
The U.S. Women's Open will be contested at the Trump National Golf Club-Bedminster in New Jersey.
There is a group lobbying golf media including me to write that the championship should bemoved to another golf course.
Shaunna Thomas the Co-Founder of a group called UltraViolet, is having a DC based PR firm contact golf media members, telling them that over 100,000 people have signed a petition to have the tournament moved because the 45th president of the United States is a racist and sexual predator. However the group has taken no stance against former President Bill Clinton, who has been accused by numerous women of sexual harrassment and crimes. The group has not taken any action against former President Barack Obama, who some groups and high-profile individuals have labeled a racist.
Thomas is quoted in the press release as saying that," golf is a sport that carries a long history of sexism and racism and mistreatment of those with disabilities." Included is a comment from Thomas about the Casey Martin vs the USGA case, where Martin wanted to use a golf cart during the U.S. Open.
Ms. Thomas has a resume that includes one year of college time spent at two California universities, and two years in Colorado at Boulder. There is no mention of her being a golfer or having any type of athletic background. All of which explains a few things.
MEMO to Ms. Thomas, it is too late to change a major championship of this nature, doing so would give the championship a black-eye and look poor for women's golf, which I'm proud to say, is making strides across America and around the globe.
Groups like the First Tee are working hard with minorities to grow the game. The Illinois Patriot Education Fund (IPEF) and group like the Folds of Honors and the Wounded Warriors Project are helping veterans through golf, put their lives and families back together again.
Speaking for myself, I fully support USGA Executive Director Mike Davis, and LPGA Commisioner Michael Whan in their decision to support the 2017 U.S Women's Open being contested in it's choosen location.
Any effort to move the championship is a black-eye to women's golf, and an insult to the POTUS. Shaunna Thomas, take down your petition, and move forward in a positive direction where you help women, and not set back their progress.
The Gog Blog Returns soon..stay clicked in. RS.