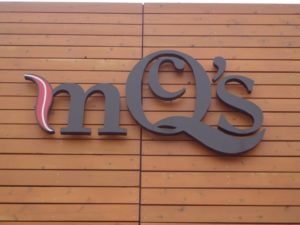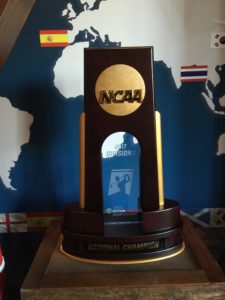 MCQ'S DOME on Rt. 53 in Bolingbrook, is where you can swing in for a great time, with your clubs, horsing around with the horses, enjoy the food and beverage from the new menu. Visit Mcqsdomec.om or call (630)-739-1592. THE SCHAUMBURG GOLF CLUB is now a year round season, this Saturday as the snow flurries fly, take your game back indoors to the simulators, and for great food in Chandlers Chop House, call now and make a tee time at (847)-885-9000, and see Schaumburggolf.com. THE NCAA MENS and WOMENS Golf Championships are coming May 19-31 at Rich Harvest Farms in Sugar Grove, come see two final fours in two weeks. NCAA.Com/Tickets.         ______________________________________________________________________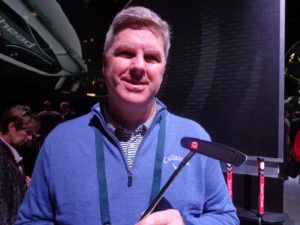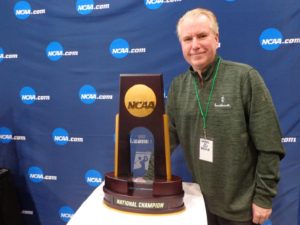 AUSTIE ROLLINSON with Callaway, Odyssey Putters shows off the newest design in putting concepts, with the face on Odyssey Putters (L) The Gog Blog by Rory Spears, Editor and Director of Content, follow Rory through the 2017 PGA Show, and to the NCAA Championships at Rich Harvest Farms from May 19-31, and on Facebook, Linkedin and Twitter @GogBlogGuy. See the NCAA Championship Trophy this weekend at the Chicago Golf Show, Donald Stephens Convention Center in Rosemont.
Callaway/Odyssey has created something new in putters with the addition of the O-line Microhinge putters. If you want to see a creative face on a new line of putters, checkout the Microhinge putter through the Odyssey Putters. Or slide down to our interview with the expert on the new putters Austie Rollinson.
Click here to hear the interview with Austie Rollinson regarding the Microhinge Odyssey Putters.
While much of the news on Callaway Golf from the PGA Merchandise Show was about it's new Great Big Bertha Epic Driver-with the jailbreak technology, Callway didn't stop there with what it added to it's family. It's putter line with Odyssey and the acquisition of  the Sean Toulon Putting Company was part of the picture. It has made addtions to it's Callaway Golf Shoe line. (More tomorrow on the Great Big Bertha-Epic Driver).
But we can't forget the Callaway golf ball either, like Chrome Soft X and Chrome Soft, and in white or bright yellow colors.
For more on the up-grades of the Callaway Golf Ball, scroll down below to our interiew Callaway Golf Ball Guy Dave Bartels.
Click here to hear our interview with Dave Bartels on the new and improved Callaway Golf Ball.
For more information on Callaway Golf please visit Callawaygolf.com. or visit your local proshop operated with Callaway Staff Professionals.