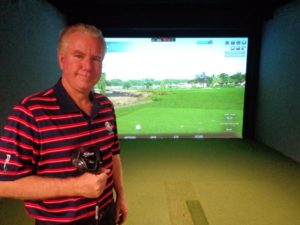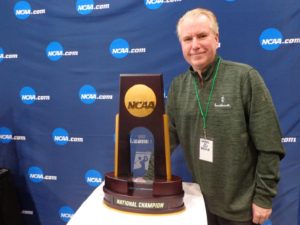 MCQS GOLF DOME in Bolingbrook is your one stop place for fun, golf in the dome, bet the horses, enjoy the Blackhawks games, or food and drink from the new menu. Visit Mcqsdome.com for more information. THE SCHAUMBURG Golf Club is now a year round facility, with new simulators that contain Top 100 courses, why wait until summer to enjoy the Schaumburg Golf Club at 401 N. Roselle Rd, call (847)-885-9000. NCAA MENS & WOMENS GOLF CHAMPIONSHIPS are coming to Rich Harvest Farms in Sugar Grove, from May 19th to the 31st. Ticket are on sale now at NCAA.Com/Tickets. ______________________________________________________________________
The #1 ball in golf just got better, as Titleist continues to upgrade the famed Pro V1 and Pro V1x golf ball.
Titleist now says that the new Pro V's are the best performing golf ball that have ever been stamped with the script Titleist name.
Titleist's selling point is that the Pro V's use the most sophisticated technology during the engineering process, and that this provides quallity consistency unmatched by and other ball on the market.
As a result, week after week on all the of the professionals tours and the major amateur events in golf, Titleist is the most played ball, by the players who need a top performing golf ball in competition.
Recent break-throughs in golf ball technology, have allowed Titleist to improve the Pro V's core, and it's aerodynamic design and dimple pattern.
The new core is a reengineered Next Generation 2.0 ZG Process Core that delivers more distance, on shots with lower long game spin, and a faster ball speed.
The new dimple pattern is a tiled 352 tetrarderal dimple design pattern that creates a penetrating trajectory and provides a more consistent ball flight.
Click here to hear the interview with Frederick Waddell, Sr. Manager of Titleist Golf Ball Product Management.
While both Pro-V models are designed to deliver distance and short game requirements, golfers will feel a difference in flight, feel and spin. Pro V1 will project lower with a penatrating tradjectory and soft feel, the Pro V1x flies higher off the club face, with a firmer feel and an increased spin on iron shots.
"Everytime we set out to develope a new Pro V1 or Pro V1x golf balls, our challenge is to set an even higher benchmark for golf ball performance," said Michael Mahoney, Vice President Titleist Golf Ball Marketing. "We are constantly in the field talking to golfers of all skill levels about what can do to help them shoot lower scores. At the same time, the Titleist Golf Ball R&D and Operations teams are working together to develope new golf ball technologies that deliver the performance golfer may not yet realize they need. It's because of this ownership and commitment at every step of theprocess that we're able to deliver meaningful performance improvements and make the best golf balls in the game even better."
Titleist staff player Jordan Spieth had this to say regarding the new Pro V1 golfball.
"I put the new Pro V1x in play in Australia and in the first week we won. What I noticed right away, was the improved ball flight. It held it's line in the crosswinds better."
Titlest staff player Adam Scott called the Pro V1," a ball I'm hitting longer than ever before, and it has the feel of the ball I grew up playing, a balata golf ball. The new Pro V1 is incredibly soft."
For more information on the new Titleist Pro V1 and Pro V1x golf balls, please visit Titleist.com. or contact a local Titleist staff club professional.