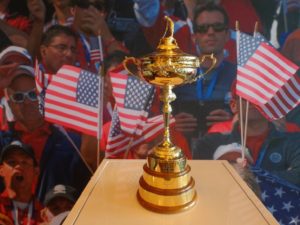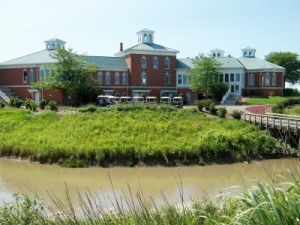 THE RYDER CUP, Team USA vs Team Europe starting next week from the Hazeltine Golf Club in Chaska Minnesota, see RyderCup.com # GO TEAM USA !. Prairie Landing Golf Club in West Chicago is proud to be staying around as a golf course for the future and welcomes you to come enjoy the course, see PrairieLanding.com for information.     ______________________________________________________________________
As much as we hate to think it, summer is leaving us. Yes as of tomorrow and by Thursday, Fall will be here.
Fall is one of the best times of the year to play golf, the courses are not as crowded and the temperatures and the humidity are not as bad. The Fall colors look great as the leaves start to turn. There is nothing like walking those final holes as the sun starts to set a little earlier in the day.
While you are playing your fall rounds why not do it in comfort and style. So make sure your fall wardrobe includes Sportswear and Golfwear from the Carnoustie Sportswear line.
  The Carnoustie Fall Sportwear Line, long sleeves and slacks that will make you look great on and off the golf course, play your fall rounds or enjoy the football season with some style and comfort.
Mercerized Cotton Knits, Performance Knits, Cotton Suedes and The Mackenzie Collection of cotton outerwear.
While other have fallen by the wayside Carnoustie continues it's commitment to offer the finest in mercerized cotton. Carnoustie that has had a reputation for years in mercerized cotton knits, continues to use the same factories it has for more than 20 years.
The buttons are still made of real pearl, with collars made from piles of yarn that contain Lycra for shape retention. While the trend is classic knit collars, Carnoustie features more of a self fabric collar than before and that gives the polo a new crisp look.
"The simplicity of the patterns with the boldness of color combine to create a collection of knits that stand out in today's crowded marketplace," says CEO Marshall Macillas. "We have consistently given our customer quality he can depend on. When he buys a Carnoustie product, he knows it will be in his wardrobe for a long time, looking as good as the day he bought it. And, he knows that he will be fashionable on and off the course in a Carnoustie polo."
The performance Knits collection continues to gain speed, the Carnoustie plan of designing a collection of performance knits that can merchandise with the mercerized cotton knits, leaves a respected collection.
Performance knits gives Carnoustie a chance to adapt into the trends of today, and for the Fall of 2016 line, the features of chest stripes, color blocking, melange yarns and self fabric colors allow Carnoustie to offer for the first time long-sleeve style in five beautiful melange colors.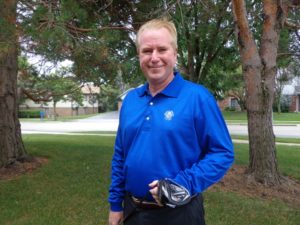 Carnoustie long-sleeve polo offers a style and weight perfect to be a first layer as cooler conditions enter the fall-season.
Cotton Suedes that have helped give Carnoustie a industry reputation for offering among the finest fleece for over 20 years, are now available in new colors along with jacquard patterns, and styles of retro full-zip jackets with front panels.
"The market has remained very loyal to the Carnoustie cotton suede collection over the years," said Macillas. " Despite the competition in this category, these goods have maintained a strong following. I am excited that the new colors and styles we have developed for this fall should stir up some excitement in this category."
THE MACKENZIE COLLECTION that was created just a few seasons back, is there because at times you need something a little lighter than the brushed fleece. This quickly growing in popularity collection has been expanded for 2016. The 1/4 zip vests and long-sleeve styles will become a centerpiece of all merchandise groups. New for 2016 also includes a full-zip jacket with a sporty flat knit detail that runs down the sleeve from the neck to the cuff.
Now that you know how to be warm, comfortable, flexible and colorful in your fall line of outerwear, here is how you find Carnoustie. In Chicago area clubs like Ivanhoe, The Merit Club, Bull Valley, Rich Harvest Farms, Green Acres, Flossmore, Itaska and Lake Shore.
Online it's carnoustiesportwear.com and carnoustiesportswearonline.com. On social media at Facebook, Twitter.com CarnoustieSport. Instagram @carnoustiesportswear.