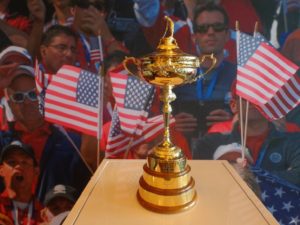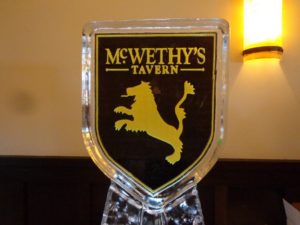 THE RYDER CUP coming to the Hazeltine Golf Club in Chaska Minnesota, Team USA needs a win, Sept. 30- Oct. 1 & 2. Details at Rydercup.com. McWethy's Tavern at the Mistwood Golf Club in Romeoville, fine and casual dining in a golf atmosphere, enjoy McWethy's the Performance Center, the Mistwood Golf Course. See Mistwoodgc.com.  _____________________________________________________________________
Labor Day is behind us, and now summer soon will be as well. I know that some people think summer ends after Labor Day. But that is not entirely true.
Summer actually ends a couple of weeks later, and that date actually pops up on the calendar this week.
That being said the week ahead is expected to be in the 80's, and will be great golf weather all week long. So get out and play while you have the chance, before we know it the weather will change and the snow flakes will be here, and we will be hitting in domes.
THE TOUR CHAMPIONSHIP tee's off this week in Atlanta, the final week of the playoff's and one player is going to make a lot of money. Dustin Johnson has the point lead and win's the Fed Ex Cup if he wins in Atlanta. Hopefully it's a good tournament with an exciting finish.
THE RYDER CUP then is on the tee box the following week, the Gog Blog is looking forward to being there, and providing some additional coverage. Stay clicked in for that.
I AM really impressed with the start to the college golf season for the Fighting Illini, two tournaments and two wins for Mike Small's team. It would be easy to call this year a rebuilding year for Illinois, but it looks like Small has reloaded and has his team rolling right out of the blocks.
A come from behind win at Wolf Run, and going wire-to-wire at Olympia Fields was pretty good as well. Illinois had a 6 shot lead after Round 1, 21 shots after Round 2, and by Seven shots over # Oklahoma State after yesterday's final round was complete.
Illinois not only beat Oklahoma State, but six other ranked teams including #1 texas and #2 USC not bad. Junior Dylan Meyer lead Illinois with a 1 Under par score and Junior Nick Hardy shot even par. Freshman Brian Baumgarten who carded a 5 under par 65 in round one, was over par the rest of the way and ended up at +4. But still some solid play and maybe it will be Baumgarten who helps Illinois get down the road to Rich Harvest Farms next May.
I'LL MAKE MY DEBUT at Cog Hill for 2016, which in itself is sad, it never takes me this long to get there, but looking forward to a nice outing and seeing what's up with the Jemsek's and at Cog Hill. Details to follow.
Plenty of news in the week ahead, Carnoustie Fallwear, and a new Titleist Driver are among this weeks top highlights. Stay clicked in. RS.