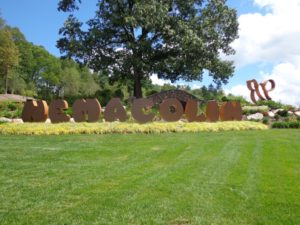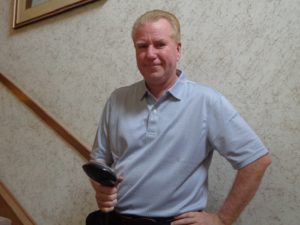 THE NEMACOLIN WOODLANDS RESORT in Farmington Pennsylvania has 18 holes of Pete Dye golf open for play and more on the way opening summer of 2017. Details see Nemacolin.com. The 2016 Fall Sportswear line by Carnoustie is out.  Long Sleeve short sleeve, new vibrant colors see Carnoustiesportswearonline.com for information.  _____________________________________________________________________
The University of Illinois has built it's lead in the OFCC/Fighting Illini Golf Invitational to 21 shots as the tournament heads into it's final day.
The story of Day 2 was Junior Dylan Meyer who a shot a 3 under par 67 on the famed North Course to lead Illinois and help the build their commanding lead.
Illinois is at 6 Under par for 36 holes and second place Texas A&M is at 15 over par.
Oklahoma State at +17 is in third place. Bryan Baumgarten who opened Day 1 with a 65, shot 72 in Round 2. Illinois has three players in the top 4 spots, with Nick Hardy being the third player after a 71 in Round 2.
"Today was another positive day, Dylan was the anchor, shooting 3-under," said head coach Mike Small. "To have these guys among the top four shows a very deep effort this week. The conditions were tougher today with the pins and wind, but we stayed the course and stayed with our plan, persevering through a tough day to score."
Meyer is tied for the lead with Cameron Champ of Texas A&M.
The final round of the tournament is today at Olympia Fields, with Illinois tee-times starting at 8:45 am.
Small added," the plan for Sunday is to stay strong and move our games in the right direction."
Illinois is ranked No.3 in the country right now and seven other ranked are competing in the event. including #1 Texas and #2 USC.