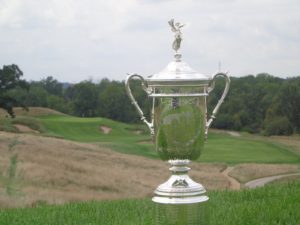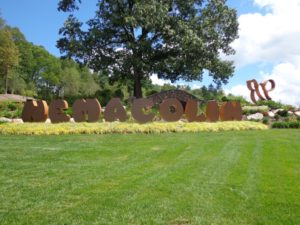 THE US OPEN is coming to Erin Hills in June of 2017, tickets are still available at USGA.org. The Nemacolin Woodlands Resort in Farmington PA. 18 Pete Dye holes are open for play, and 18 more are on the way. Opening summer of 2017, nemacolin.com.  _____________________________________________________________________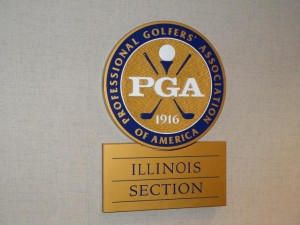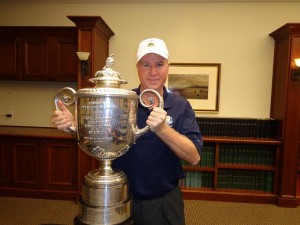 The Illinois PGA Section Championship is still playing Round 2, due to weather delays and wet conditions at Olympia Fields. Round 2 will resume play on Wednesday at 8:30 if no additional rain falls at OFCC. The Gog Blog by Rory Spears, Editor and Director of Content. Follow Rory to Olympia Fields and on Facebook, Linkedin and at Twitter @GogBlogGuy.
*Update-Round 2 final Malm -8 Johns -7 and Small -6 atop the leader board.
There have been no carts, and there has been lift clean and place rules in place. But over 10 inches of rain has fallen at Olympia Fields in the last 2 weeks, and grounds chief Sam MacKenzie and his crew have seen all the water they need to see.
White Eagle Country Club professional Curtis Malm is 6 under par but his second round is not complete, he is on the 17th tee box with two holes to play. Three groups back are the other co-leaders 11 time section champion Mike Small the University of Illinois golf coach, and Medinah teaching professional Travis Johns.
Small said the key to his play has been that he has Eagled the par 5, 10th hole in both rounds. But with defending champion Jim Billiter seven under par through 15 holes in round 2, he is only two shots back at 4 under par and the final round could be a shootout.
With the players having a chance to play lift clean and place, the very wet Olympia Fields South Course has been a little more birdie friendly. The real question is as the course dries out on Wednesday, will the set up be a little tougher. Malm suggested as much when he said "let's move'm back and see what happens".
Something I'm sure all the leaders will gladly take, especially Johns who is probably the longest hitter near the top of the leader board.
Click here to hear interviews with leaders Mike Small and then Curtis Malm.
Round 2 is now complete with the third round getting ready to start off of tee's 1 & 10. For more details see IPGA.com.