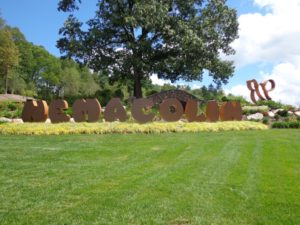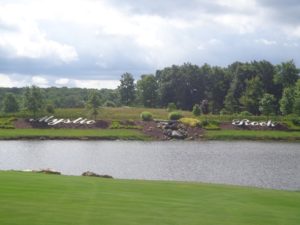 Nemacolin Woodlands Resort in Farmington PA., Home of the Mystic Rock Golf Course by Pete Dye, #1 course in PA. you can play. See Nemacolin.com New 18 in 17. ______________________________________________________________________
You hear him on Sunday mornings as part of the Golfers on Golf Radio show.
He has been the mover and shaker on the renovation project at Oak Meadows Golf Club in Addison, and runs the golf operation at DuPage Golf.
Ed Stevenson who has been a part of golf and gorwing the game here in the Chicagoland area, is stepping up to the tee again, this time on September 9th at the Cantigny Youth Golf Links in Wheaton.
On September 9th Stevenson is taking part in the Illinois Junior Golf (IJGA) annual fund raiser, to help raise money for kids who need a little help with green fees.
The first fundraiser in 2009 generated over $70,000, in 2015 that number was down to over $36,000. This year the push is on to move the needle back in the north direction again. You can support Ed by going to Midwestproshop.com. or for more information on the event itself, visit IJGA.com.
Support Illinois Junior Golf and the golfers of tomorrow, with your donations of today.