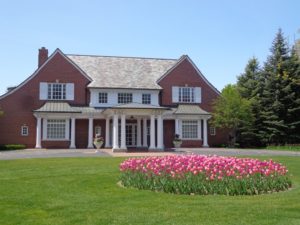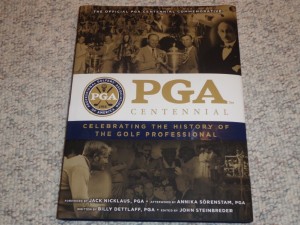 THE KNOLLWOOD CLUB in Lake Forest will host this weeks Western Amateur Championship. Tournament play starts on Tuesday, and concludes on Saturday afternoon August 6th. See WGAESF.org for details. Admission and parking are free. it's the 100th year for the PGA, watch this weeks PGA Championship live from Baltusrol.     ______________________________________________________________________
The PGA championship is underway and it's great week at Baltusrol, this Sunday some player will walk away with the Wanamaker Trophy.
Closer to home the Illinois PGA is hard at work, and spent a day with of it's senior professionals to award this year's Sr. Masters award winners.
The IPGA was pleased to announce that Phil Benson from the Itasca Country Club, and Bob Koschmann of the Lake Shore Country Club were this years winners.
Both professionals were honored in front of their peers at the Onwentsia Club in Lake Forest on July 18th.
Phil Benson started playing golf at age 3 when his father first put a club in his hands. Now Benson has spent some 40 years as the head golf professional at Itasca. He says much of his job hasn't changed in the time he has been at the club, and he is proud of the list of many great assistants he has had over the years.
Benson had a great run in IPGA tournament play in his earlier years, now he doesn't get to play as much as he wants to, but Itasca and it's members keep him busy. So do his grandkid's, where one would think have had clubs in their hands since about age 3.
BOB KOSCHMANN grew up in Indianapolis and his father got him started in golf at age 6. Koschmann lived next door to an area country club, but his family were not members. So Koschmann would wait til around sunset and sneak out on the course, and would play as long as he could until the head professional would run him off.
One night, the pro got smart and had the local police waiting for Koschmann at all of his escape routes from the club. After being taken to the pro shop, the pro gave him a job instead of a chewing out.
After playing college golf at Ball State university and playing three NCAA Championships and finishing in the top 15 twice, he started to caddie for tour pro Jim Jameson. From Jameson he learned about an assistant professional job at Lake Shore Country Club. After two years there, he moved over to North Shore Country Club, until the head professional job at Lake Shore opened up.
Koschmann went back and applied for the job, not only did he get the job, but has been there ever since with 2016 making it 40 years on the job. Koschmann has put the love of golf into his son's life, and he now works for Ping Golf.
Koschmann will retire at the end of the year and move down to Scottsdale Arizona, where he is looking to enjoy all of hobbies that include and more.
Phil Benson and Bob Koschmann your 2016 IPGA Sr. Masters award winners.