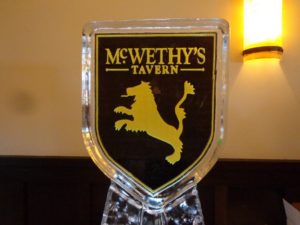 McWethy's Tavern located inside of the new Mistwood Golf Course Clubhouse, fine dining and fine golf all rolled into one. See Mistwoodgc.com or call (815)-254-3333. If your on the clock, why not speed up your game and play Arlington Lakes Golf Club now open from renovation. 3-6-9-18 hole Loops available call (847)-577-3030 or AHPD.org. _____________________________________________________________________
Golfers on Golf Radio returns for another week this morning at 9 AM on AM 1240 WSBC.
Your hosts "Chicago's Favorite Foursome" Mike Munro, Ed Stevenson, Bill Berger and Rory Spears invite you for an hour of golf talk with a Chicago flavor to it.
This week we will recap the Illinois Women's Open at Mistwood, and the Illinois State Amateur that was played at St. Charles Country Club.
Coming up in the week ahead is the Men's Illinois Open being held this year at the Royal Fox Country Club and the Royal Hawk Golf Club in St. Charles. David Cooke the defending champion is back in the field to defend his title.
Carrie Williams the Illinois PGA Executive Director joins us at 9:10 to talk about the championship that runs tomorrow through Wednesday.
Michael Chupka is our second guest, he is the Director of Communications at Bandon Dunes in Oregon. Bandon Dunes located on the Pacific Ocean in Oregon is owned by Chicago businessman Mike Keiser.
It is home to five golf courses, four of them are a full 18 holes, and one is a par 3 course that plays 13 holes. Mike Keiser is now developing a similar property in Wisconsin called Sand Valley. More on that in the show.
BREAKING GOLF NEWS…Indian Lakes Resort has announced the closing of it's golf courses at the end of the year, Golfers on Golf has learned. Libertyville based architect Rick Jacobson did the most recent renovation there over 10 years ago. The resort has 27 holes, down from the original 36.
UL CROWN NEWS..the 2018 UL Crown will be played in Korea, that has been known for some time. Now the course has been announced that will be the host site. The Jack Nicklaus Golf Club in the Songdo International Business District will get the honor. The club hosted the 2015 Presidents Cup for the men. See ULCrown.com for more details.
TEAM EUROPE  CAPTAIN Annika Sorenstam has announced that her good friend and former member of Team Europe Catriona Matthew, will join Sorestam on the team in the role of Vice-Captain. Provided she does not make the team. The 2017 Solheim Cup will played in Des Moines Iowa.
UNIVERSITY OF ILLINOIS GOLFERS and recent graduates Alex Burge and Charlie Danielson, have been named Cleveland/Srixon All-American Academic Scholars. They were two of the 212 athletes to receive the award given to Juniors or Senior who have played sports for at least three years.
TURNBERRY GOLF CLUB has been sold by Links Capital Advisers and Chris Charnas. More details as we get them.
THE ILLINOIS OPEN tee's off tomorrow at Royal Fox and Royal Hawk in St. Charles, defending champion David Cooke is in the field as an amateur.
The Gog Blog returns tomorrow. RS