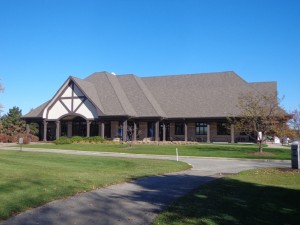 DUPAGE GOLF is in full swing for the summer, even with Oak Meadows closed for renovation, both Maple Meadows and Green Meadows are open for play. For rates specials and more see DuPagegolf.com. The Mt. Prospect Golf Club is closing in on it's 1st Anniversary since the completion of the renovation. See MPPD.org for tee times.      _____________________________________________________________________
The only thing hotter than the temperature at the Illinois State Amateur Championship, was Northbrook's Nick Hardy who won the tournament by a whopping 10 shots.
During the 36 hole final, Hardy shot 64-65 and was 15 under par in one days total. Hardy ended up 28 under par for the tournament.
Hardy had opened his first two rounds with scores of 65-66, on the par 72 St. Charles Country Club layout.
His tournament score of 260, beat the tournament record of 270, set in 1971 by Bob Zender. Hardy's score was the best score in relation to par, breaking the record set by Jerry Haas of 13 under par in 1984. Hardy's third round 64, gave him a 4 shot lead headed into the final round. The only victory larger than Hardy's, was by Rob Grube in 2006 when he won by 11 shots.
"Going into the final round, I didn't care if I won by 10. I just wanted to win," said Hardy. "I kept battling out there all day and it just happened to be 10 shots. It means a lot to me."
Wheaton's Tee-K Kelly the defending champion came in second with a score of 18 under par. Charlie Netzel of Western Springs and 36 hole leader Brian Ohr of Northbrook tied for third at 17 under par.
" If someone told me on Monday I would shoot 18 under par for the tournament, I would have thought I would win again," said Kelly. "But sometimes someone just brings their game and you can't beat it."
" It was nice to finally get the monkey off my back and win this tournament," said Hardy. "I have been really close to winning the last few years. This year I had my best stuff."
For the week the two-time participant in the U.S. Open had 32 birdies and just 4 bogeys. None of those bogeys came in the final 31 holes.
The low 20 finishers in the championship have earned exemptions into next years, 87th Illinois Amateur Championship in 2017 at Calumet Country Club. The CDGA schedule continues August 1-4 with the inaugural CDGA Amateur Four-Ball Championship at Eagle Brook Country Club in Geneva.