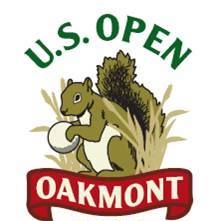 THE US OPEN in underway in Round 2, but part of Saturday will be spent still catching up, see USGA.org for more coverage. While in Pittsburgh take the short drive over to the Nemacolin Woodlands Resort, a Pete Dye Course with another course on the way.   ______________________________________________________________________
The LPGA this past week hedl media day for the upcoming UL International Crown, that will be played at the Merit Club in Libertyville. during the week of July 18-24.
This match play team championship is being contested for the second time. In 2014 the inaugural crown was played at Caves Valley CC outside of Baltimore.
The Crown in 2014 was captrued by Spain, but the defending champions will not be in the field this year, since they did not qualify. Sweden that took second place in 2014, is not back in the field either. this sets up a wide open race coming up at the Merit Club.
This year as in 2014, there are two pools of teams.
POOL A is #1 seed Korea, #3 seed Japan, #5 seed Chinese Taipei, #7 seed England.   POOL B is #2 seed USA, #4 seed Australia, #6 seed Thailand, #8 seed China.
World #1 player Lydia Ko and her nation of New Zealand are not in the field.
The press conference started with opening remarks by Kraig Kann of the LPGA Communications department.
Some questions were taken from fans communicating with the conference on facebook. Representatives of Thailand were on hand to support the players from their country.
Click here to hear the press conference at Top Golf in Addison this past week, narrated by LPGA communication director and Chicago native Kraig Kann.
What players are there. To name a few Inbee park of Korea, Lexi Thompson from the USA, Haru Nomura of Japan, Australia Karrie Webb, Chinese Taipei Yani Seng, England Charley Hull, China Shanshan Feng, Thailand Ariya Jutanugaran to name a few.
if ou would like to know more about the full UL Crown field or need tickets for the mathes, please visit ULcrown.com.
The only only UL Crown schedule in the years to come is in 2018, and it will be played in South Korea, there is no timetable as of yet for it to be played in the United States again. The next chance is for 2020, but that site is still undetermined.