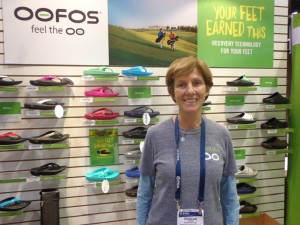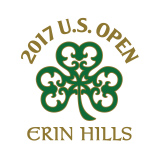 OOFOS the most comfortable footwear and foot regenration wear you will find. See OOFOS.com for more details. U.S. Open tickets now on sale for Erin Hills USGA.org.     _____________________________________________________________________
As the world of golf changes, so do golf courses. golf course designer Tom Doak is one of those people who likes to keep coming up with something new.
After spending years trying to find the right piece of land, and the right owner to accept his idea, Doak finely found himself building a golf course that is two golf courses.
Doak created the reversible golf course, and built it on the property of a Top 100 course created by another Tom, Weiskopf that is.
The new reversible course has been named the "Loop" and it will open on Monday June 27th. So for the first time in 20 years, a Doak course will open in his home state of Michigan.
"The design has a lot of people talking about  Forest Dunes," said Doak. "I get asked about the reversible course everywhere I go, and probably have the people think I'm and crazy and are hoping for proof."
New general manager Chad Maveus says the course is different but fun.
"One of the goals with creating this new golf course was to make Forest Dunes a golf destination where golfers from around the country would want to come and stay for multiple nights and have a unique golf experience versus just passing through," said Maveus. "What we have now with the Loop is in essence three golf courses and a golf package that will allow golfers to stay two-nights and play all three courses.
Doak is hoping that golfers think the course is fun, regardless of which direction they play it in.
"The second reaction is we want them to be curious," Doak said. "We want them to wonder how it could be just as good play it backward or forwards. Then when they play the course the next day, I'm sure they will remeber which hole it was in the other direction. The hope is that people will become more fascinated to play it more, so they can figure out how it all fits together."
The Loop will be a walking only experience with the option of professional caddies. The different directions of the course will alternate on a daily basis so golfers can have a 54 hole golf experience at Forest Dunes.
The Loop is nestled in the 1300 acres Huron National Forest. Formore information please visit Forestdunesgolf.com or call (989)-275-0700.