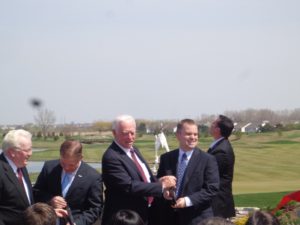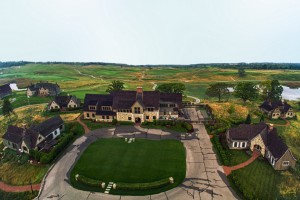 MISTWOOD GOLF CLUB is enjoying the final day of it's Grand Opening tonight at the golf course, over 30 craft beers and fireworks for everyone to enjoy, stop by and enjoy the fun on Renwick Road in Romeoville (815)-254-3333. Erin Hills gets ready for another season of golf before the U.S. Open comes in 2017. Book a tee time or an over night stay now, both are filling up quickly, see Erinhills.com Erin Hills in Erin Wisconsin. ______________________________________________________________________
In recent years the Wheaton Park District has made several upgrades to the Arrowhead Golf Course.
It started with a brand new clubhouse and then came the renovation of all 27 holes by Greg Martin.
Finally came improvements in the practice area and the driving range.
Now Arrowhead has taken a step to get better, they have added Pelican Golf in the basement of the clubhouse and Pelican when weather permits, can move outside to the tee line.
There are several moving parts to Pelican Golf and golfers should enjoy them all.
The two professionals who golfers should recognize have been in the golf business around town for years.
Both Mike Mandakas and Kent Sirois have dealt with golfers for years, and Mandakas still coaches college golf.
Pelican Golf is a great addition to the Arrowhead Golf Club. It helps golfers get fitted for the right clubs, from driver to putter. Club repair and lessons are also available, it is the final piece that Arrowhead needed to become a complete facility.
Click here to hear the interview with Mike Mandakas about the new Pelican Golf.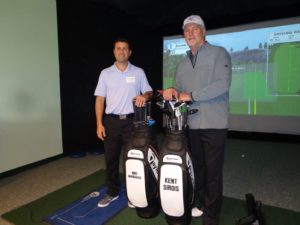 Mike Mandakas (L) and Kent Sirois (R) show off one of the new simulator bays at Pelican Golf. (R) the putting area that includes the SAM Putt lab and many putters to pick from if your for looking for something new.
While SAM Putt is one of the options for training at Pelican Golf, there is also Trackman and more ways to get your game on track for the season ahead.
Mandakas says that Pelican Golf's social media network will be coming along shortly. In the meantime you can reach Mike and Kent at Golfdirectnow.com their online club sales website.
So if your ready to take some lessons, get fitted for or to buy new clubs, stop and check out Pelican Golf at Arrowhead Golf Club, open most days during the year.