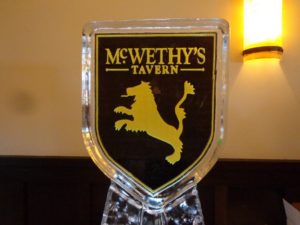 McWethy's Tavern located inside of the new clubhouse at Mistwood Golf Club, come see McWethy's and everything else new at Mistwood all this week as the Grand Opening continues through the Saturday night Fireworks, Mistwoodgc.com or you can call (815)-254-3333. Pelican Golf located downstairs at the Arrowhead Golf Club in Wheaton is now open. Go see Mike Mandakas or Kent Sirois and check out the newest teaching and fitting facility in the western burbs, our story on Pelican Golf coming soon.  _____________________________________________________________________
Well it's nice to be back for another day in the golf world. It's no fun to be sick, but I'm slowly getting back on my feet. Over the next week I'll try to catch up with all that is going on.
IT WAS GREAT to see the big turnout at Westmoreland Country Club on Tuesday for the memorial Service for the late Gary Planos, who passed away last month in his Maui home of a heart attack.
The service seemed more like a party and that's the way Planos would have wanted it. Planos understood the word hospitality better than anyone, Can I get you something was his standard line. He will be sorely missed by many including me. People like Gary just don't come along every day.
It was great to see Northwestern's Luke Donald on top of the leader board again for most of the RBC Heritage last week, at Sea Pines Resort and the Harbor Town Golf Links.
Donald was the first round leader and was back on top after Round 3, he held the lead until early on the back nine but just couldn't make any birdies during the back nine to stay in it. He had to settle for second place, but it's his best finish in a few years.
Much was made of him sitting home on the couch during Masters week and not being in Georgia. Maybe it fired him up. Donald is back working with Pat Goss again and seems to be getting back on track, hopefully that next "W" will come along soon.
IT WAS NICE TO get out for the Grand Opening of Pelican Golf at Arrowhead Golf Club on Butterfield Road in Wheaton. The new training, teaching and fitting facility in the basement at Arrowhead is one to visit if your in need of those types of services. Pelican can also move out to the tee line outside when the weather permits.
I will have a full story on the opening of Pelican Golf coming here soon, stay clicked in.
LAST SUNDAY with your's truly home on the couch, another season of Golfers on Golf Radio on AM 1240 WSBC tee'd off for the summer. Special thanks to John Ferrell the Director of Golf at Sea Pines for joining us live as the PGA Tour walked by his office. All of us are looking forward to more great guests as the season goes on.
The Gog Blog is getting back up to speed and hoping to attend the fireworks and final night of the Grand Opening this Saturday night at Mistwood Golf Club on Renwick Road in Romeoville, if the Blackhawks don't mess that up for us.
The Gog Blog Returns on Saturday, and I'm back in studio on Sunday and looking forward to it. RS