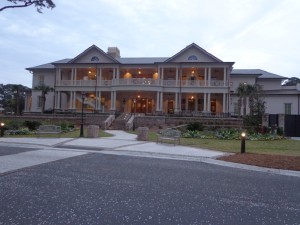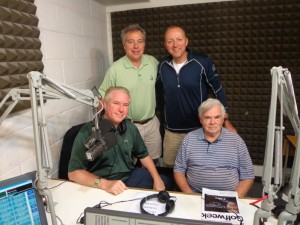 The new clubhouse at Harbor Town Golf Club at the Sea Pines Resort on Hilton Head South Carolina, home of this weeks PGA Tour Heritage Classic, visit Seapines.com. The longest running golf radio show in Chicago returns this Sunday morning at 9 Am on AM 1240 WSBC, with the first tee shot of Golfers on Golf Radio for 2016. Mike Munro, Ed Stevenson standing, Rory Spears and Bill Berger seated, welcome the golfers of the Chicago area to join us for another season. All the golf news starts this Sunday morning ______________________________________________________________________
2017 continues to be a big year for golf in the state of Wisconsin.
First up is the U.S. Open at Erin Hills, second will be the Champions Tour Event in Madison, and the LPGA Tour works it's way into the Green Bay area.
Now comes word that in the fall, that Wisconsin's favorite son, and University of Illinois alumni Steve Stricker has been selected to be Captain of the Team USA Presidents Cup Team.
Stricker 49, from Madison Wisconsin will captain the 12 man USA Team against the International Team, that is made up of players from several countries around the world.
The biennial competition will be held at the Liberty National Golf Club in Jersey City New Jersey, from September 26th to Oct. 1st of 2017.
Nice Price was named the Captain of the International Team, Price served as Captain for the International Team in 2015, when the matches were held in South Korea.
"I'm incredibly honored to have been selected as a U.S. team captain for the Presidents Cup, and I am looking forward to it coming to Liberty national one of my favorite venues," Sticker said in a statement. "This event has meant a lot to me and I'm looking forward to leading what will be a promising U.S. team in 2017."
Stricker has previously been an assistant captain on the 2014 USA Ryder Cup Team and will serve in that role again this fall at the Ryder Cup, which will be played at Hazeltine National Golf Club in Chaska Minnesota. Stricker will be the 7th man selected as captain of the USA presidents cup team.
Team USA has won seven of the previous nine competitions. Stricker was a five-time participant in the matches and he holds a career 14-10 record.