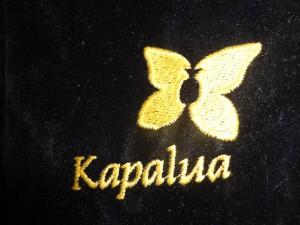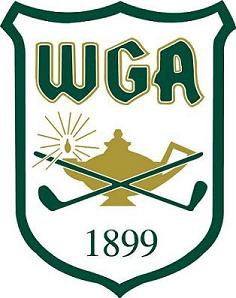 The Butterfly Logo of the Kapalua Resort on the Island of Maui in Hawaii. To visit Kapalua see Kapalua.com. The Western Golf Association, the Evan Scholars sending caddies to college. WGAESF.Com.                                                                                     ______________________________________________________________________
Yesterday was Easter Sunday and it was supposed to be a great day, but if you knew Gary Planos, yesterday wasn't so special after all.
The news started to break in the afternoon and before long, golfers everywhere who have been to Kapalua or have played in the pro-am of the Western Open or more recently the BMW Championship had their heart sink hearing that Planos had passed away at the young age of 62.
While we all wait on the results of an autopsy, it's believed that it was a heart attack that struck Planos in his Maui home, either late Friday night or Saturday morning.
Planos had several different roles at Kapalua over the years, he also ran the Tournament of Champions that in all reality starts the PGA Tour season every year.
When he wasn't taking care of PGA Tour professionals, or other stars, he was taking care of people like you and me.
More often than not his sentences ended with, what can I do for you, or what do you need. Look up the term "people person" in the dictionary, and your likely to find a picture of Planos.
When it came to the terms of setting up your stay in Maui Hawaii, you knew you were in good hands with Planos. Planos had nicknames like the "Mayor of Maui or Mr. Kapalua", both of them and several others were all well earned. When it came to taking care of people, Planos got it. Today there a whole lot of people in the hospitality industry who could have learned a thing or two from Planos. If only all my golf trips had people like him waiting on the other end, when I arrive.
Planos a native of Evanston, and an alum of the University of Illinois and the Western Golf Associations Evan Scholars program, learned the game at the Peter Jans golf course in Evanston.
His grandfather ran the halfway house and when Gary showed up, he had a habit of eating up many of the hotdogs that his grandfather had made for hungry golfers. Finally in an effort to make a profit, some smaller sized clubs were found for Gary so he could start playing golf. It's sad that the Peter Jans golf course now known as Canal Shores, is about to get a great renovation and Planos won't be back to see it take shape. Something tells me he will be looking down as the project comes together.
After college Planos found a connection that suggested he go try Hawaii one winter, a new resort was opening on Maui. So off he went with some cash and travelers checks in his back pocket.
He started 4,000 miles from home working for $3 dollars an hour as a bag boy and sharing a room with several other guys who were doing the same thing.
During his years in Hawaii it's believed he held some 11 different postions, leaving Kapalua once to work the other side of the island, and then returning when a better job opened up. Through the pro ranks and then running the entire resort, and helping Kapalua grow. He was always proud of the progress Kapalua made over the years he was there.
You can tell just how much, during an interview I did with him back in 2007 at Cog Hill during the BMW Championship. Make sure you take note of his last answer.
Click here to hear my interview with Gary Planos, about everything golf and Kapalua.
My trips to Maui started in 1998, and I have the current Mr. Golf Kapalua Mike Jones to thank for that. Mike hooked me up with Gary when I said I was looking into making my first trip to Hawaii. That first trip went so well, I just kept going back. While I did take time to see the other islands, every trip included a stop at Kapalua.
More often than not, Gary's parents would be there during my stay every February, while the Ice-capade's would invade the United Center for two weeks. I would arrive and go check in with Gary, who would tell his folks I was there. I would stop at their villa and Joe Planos would greet me at the door with a cold beer in hand. It was easy to see where Gary learned about hospitality.
There are people Planos paired me up with on Kapalua's golf courses, that are still my friends today. I just got off the phone with one of them and if you have ever been to Branson, you know the best fiddler in the Midwest Shoji Tabuchi, who was just as saddened to hear the news. I can bet you that people like former New York Yankees skipper Joe Torre who like Tabuchi is a long time Kapalua regular, is crushed as well. So must be the folks at Maui Jim sunglasses, it was Planos who helped put them on the map from day 1. There are many upset PGA Tour professionals today as the word about Planos spreads.
Odd's are if your from Chicago and you have been to Kapalua, or played golf there you knew Planos, or got hooked up by someone who did. Almost every time I wear the Kapalua Butterfly logo somewhere, someone asks me if know Gary Planos. Doesn't everyone was always the easiest answer.
At the end of my first trip to Kapalua in 1998, I had played six rounds of golf. Two on each of the three courses at the time, the Bay, Village and the tournament course the Plantation. During my four rounds on Bay and Village, I lost like only one golf ball. On the Plantation course with the wind howling both rounds, I lost another 11 balls. Making it a dozen for the whole trip.
After my final round of the trip I stopped in Gary's office to say good-bye. I told him the Plantation course has cleaned me out of golf balls, and I was down a full dozen.
Planos replied, "no problem, we have a ball replacement program here at Kapalua and now your in it." with that he turned to a big cabinet in his office and open the doors and said, "you play Titleist". When I responded yes, he grabbed a dozen logo'd Titleists with the Mercedes Championship logo on them and handed them to me. "Now your even".
I wish today there was a Gary Planos replacement program, many folks and the sport of golf could sure use one. RS
If there are any local arrangements for Gary Planos, the Gog Blog will post them ASAP.