THE HALFWAY HOUSE  has all the food any halfway house would have, and then some. Located next to HB Jones at 555 S. York Rd. in Elmhurst the Halfway House has over 90 courses from around the world you can play. Daily specials and more, so hit the Halfway House, and you will be more than halfway ready for the outdoor golf season ahead. (331)-642-8050 or visit Halfwayhousegolf.com. MCQ's Dome where it happens all year long, right now the golf dome, the OTB and the sports bar are active and running. The OTB area has been expanded, along with the sports bar an official Blackhawks Bar. Take golf lessons from the Mistwood Golf staff while the club is closed except for McWethy's Tavern and get your game ready to go. Spring is here and summer is coming. So try MCQ's Dome in Bolingbrook call (630)-739-7600 for golf.         ______________________________________________________________________
The temperature has dropped again but it's only spring, not summer and it's only March not April.
But all of us golfers that have recorded a few outdoor rounds, are ready for more of them, but in the meantime do go hit the domes, they could use some business before the get collapsed for the summer.
Most of the golf courses around town have opened up, except for some privates and a few of the top public's. Patience everyone warm weather is coming.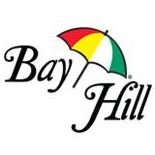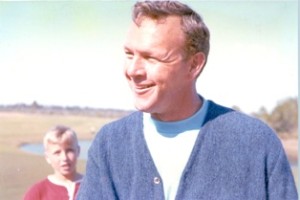 BAY HILL IS HOME OF THE KING, ARNOLD PALMER. Links and Tee's on Lake Street in Addison is home to a multi-time GWAA award winning year round golf facility. The dome is open but the outside golf area' of Links & Tee's will be open for the summer very soon. See Addisonparks.org or call (630)-233-7275. Charles Sims is the Director.    _____________________________________________________________________
It was hard not to hear all the stink coming out of Bay Hill early last week, when the talk was about who was there playing and who wasn't. Reports said the top 5 European players were there, and the top 5 american's were not. In fact only 8 of the top 24 american's were in the field.
Bill Haas who took second place last week at Innisbrook in the Valspar Championship was notable absentee as well. Why Haas you ask, well Haas attended Wake Forest University the Alma mater of "The King" himself, and went there on the Arnold Palmer Scholarship. But yet Haas for the second straight year skipped Palmer's invite at Bay Hill.
I'm sure Haas had his reasons, and so did the others. But the question got raised and loudly by NBC/Golf Chanel broadcaster Peter Jacobson, why aren't these players here, and why insult Arnold Palmer by not coming.
Perhaps the bigger question is, what will happen to the event, and Bay Hill come the day Palmer is no longer here. The speculation is that it will look like what has happened to the Byron Nelson event in Dallas since Nelson passed away. What has happened is that the players are staying away. Not even a great renovation by former PGA Tour professional D.A. Weibring has brought the players back. Spieth is likely to play because of his local connections, and tour players love having a home game. But who else is likely to join him.
I'm sure it's only a matter of time before the same questions are raised about the Memorial Tournament and what happens after Jack Nicklaus is gone.
It's hard to say that every player needs to be at Bay Hill to salute Palmer, but if I'm on the tour I'd do my best to be there while Palmer is there. When Arnie is gone, then I guess the players can choose to be absent as well. But if I know Palmer, it's not likely he's insulted by someone not coming, he will enjoy the company of the players that did tee it up last week at Bay Hill.
In the meantime congrats to Jason Day, wire-to-wire winner. He is real threat now at Augusta, major #2 could come his way quickly.
BIG 3 PARTNER LEN ZIEHM is on the move, as he works his way back to Chi-Town, he's in Raleigh-Durham seeing family and watching his grandson get introduced to golf via a local First Tee Program, his report at lenziehmongolf.com.
IF YOU haven't joined the site the last few days, Titleist has kept me busy with all their new product releases. Scotty Cameron Putters, Bob Vokey Wedges and new carry bags that are lightweight, scroll down a few stories and catch the details. Titleist really does continue to turn out quality products for golfers.
I'LL HAVE MORE DETAILS SOON, but for those who have asked. Yes Golfers on Golf Radio is returning in 2016, our first show will hit the airwaves on April 17th at 9 AM on WSBC AM 1240 Chicago.
The Gog Blog Returns tomorrow, and get ready for spring. It's here even if cooler temps prevail for this week. RS