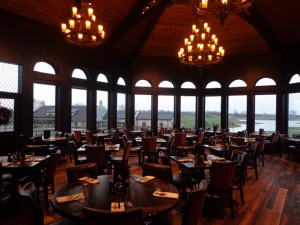 McQ's Dome on Rt. 53 in Bolingbrook is your place for golf, horses, hockey and more. The McQ's Golf Dome has the pro's from Mistwood Golf Club there to help with lessons, fittings and more. Hit the golf dome, the OTB where one good horse could buy your golf and lunch for the day. The Sports Bar has a great food and drink menu, it's an official Blackhawks Bar, so check out the football this afternoon and Blackhawks tonight vs the St. Louis Blues. See Mcqsdome.com or call (630)-739-7600 for the golf dome or (630)-739-1592 for the restaurant and bar. MISTWOOD GOLF CLUB might be closed for the winter season, but the NEW McWethy's Tavern at Mistwood is open all year round, check out the full menu at McWethy's and see the new Mistwood Clubhouse that will be a hit with golfers in the summer season ahead. Try McWethy's and learn the history of the name behind it, call (815)-254-7001 and make your reservation now.         ______________________________________________________________________
When you plan opening day for the 2016 golf season at the famed Pinehurst Resort, your expecting some sunshine and cool weather being January. But nothing like what Pinehurst was hit with as part of the big storm that has gridlocked the east coast.
No Pinehurst didn't get buried with 15 inches of snow, but they got a couple inches and enough ice to fill all the drinks in the summer season ahead.
My route from Kentucky into Tennessee and then North Carolina was buried in deep snow, and included too much mountain driving. So I called an end-run and headed right into my current destination which is Santee South Carolina, about 55 miles Northwest from Charleston.
After barely getting out of my unplowed lot at the Marriott in Southern Kentucky, I headed down into Tennessee and through Knoxville.
By now it had warmed up from 20 to 29, and roads were clear and driving speed was back up to 65. Then it was down through Chattanooga, past all the signs that were encouraging me to see Ruby Falls and Rock City. Rt.75 south then takes you down to Atlanta. I knew from there I would head east and into South Carolina.
A quick glance at the map then made me realize, I would be going through a town that I had never been in before.
Augusta Georgia.
Missing out on Pinehurst was sure a negative, but how about turning that into a positive. After passing the Bobby Jones Expressway, I turned off on Washington Road, past all the fast food joints and chain businesses and found one of the great wonders in golf. That is Augusta National Golf Club, the home of the Masters Tournament. I got my BIG 3 Partner Tim Cronin on the phone, and received some good information from Tim on some recent Augusta National History.
Yes it was January and the Masters Tournament was some 2 1/2 months away, defending champion Jordan Spieth was not even here yet for a practice round. Being it was only 40 degrees out, and earlier in the morning there was snow on the grounds of the Augusta National Golf Club, golf was not the item of the day.
Of course I didn't have a tee time, a masters badge or even an invite from a member inviting me in for lunch.
But in the end, it didn't matter. I was here and it was Augusta National, home of the Masters Tournament.
As I drove around the golf course, you can see some of the work going on outside the club, as ANGC is moving a nearby street, to arrange the parking situation a little better come tournament week.
I enjoyed snapping a few pictures of the famed city of Augusta Water Tower on the corner of the club, and checking out the various gates into the club. In spite of the fact you can't see any of the holes, catching a glimpse of the clubhouse, Magnolia Lane, the new hospitality building, and a new building in the practice area, that was enough to get one excited about golf.
This year it won't take until April to get really excited about the Masters for me, I feel like I've been there already. Now as I look out the window here in Santee, onto Santee National Golf Club, golf carts are driving by with golfers in them, and I'm ready to go tee it up right now. One look at Augusta National can do that to you, even if it's from the outside.
Golf season is here. Go play. RS