THE TINLEY PARK GOLF EXPO, sponsored by Beggars Pizza returns on Feb.12-14, if you come the first day $5 dollar Fridays are back. Floor space near sold out at the Tinley Park Convention Center, your chance to buy equipment, get lessons, find out what's new at the local courses, tickets info at Tinleyparkgolfexpo,com. Links & Tee's a year round award winning golf facility has the dome open for the winter season. Drop in and get ready for the outdoor season, Addisonparks.org or call (630)-233-7275 for details on the Feb. 6 Open House with Steve Kashul of Golf Scene TV as your host. THE HALFWAYHOUSE at 555 S. York Rd in Elmhurst is your place for indoor simulator golf, come play over 90 courses, as a single, with your foursome or in a league. Look for the daily specials at Halfwayhousegolf.com or call (331)-642-8050 by HB Jones.        _____________________________________________________________________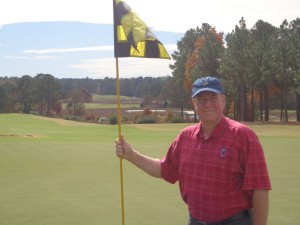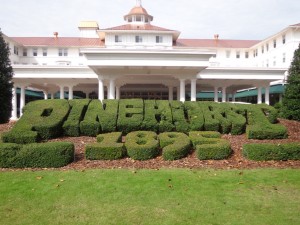 What I expected in beautiful Pinehurst..by Rory Spears Golfersongolf.com The Gog Blog's Editor and Director of Content. Follow Rory on Facebook, Linkedin and Twitter @GogBlogGuy, just not down I-75 today in Kentucky and Tennessee.
  What I would have got, had I actually made it there. While Pinehurst is not as bad as Kentucky or Tennessee, and it will be back to full golf real soon, but tomorrow won't be opening day for me on #8.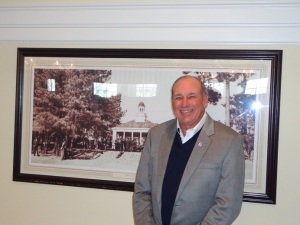 Jack Bickart is Executive VP of Sales, Jack and his team can set up your next visit to Pinehurst for all the great golf, spa, food & beverage that you need. You can find more information at Pinehurst.com.
So I finally get Bickart to take a break from working the phones, and the ice and a little snow show up to spoil our day on the course. So Pinehurst 8 will have to wait until another day.
The Gog Blog is taking a detour instead, via Georgia and into South Carolina, where the golf season opener has been pushed back until Sunday in Santee. By Monday I'll have a recap on Santee and the great golf there. The fact that it's expected to be in the low 60's and not snowing or raining, makes it a great place already.
From there it's down to Orlando and the PGA Show that starts at Demo day on Tuesday.
If your watching the weather that is sweeping up and own the east coast, doesn't it just want to make you book a trip to somewhere warm and start the golf season right now.
I'm just a couple of hundred of snowy miles away from golf season, gotta keep pushing on. #Thinkgolf. RS