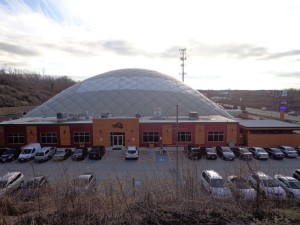 Holiday Hours kick in for the domes starting tomorrow, but if your done with your shopping, and the tree is set up. Go hit some golf ball's at MCQ's and Links & Tee's. MCQ's Rt. 53 in Bolingbrook, Links & Tee's 880 W. Lake Street in Addison.                    _____________________________________________________________________
The holidays are no longer just closing in, they are here. Did you get your golf gifts for yourself or your favorite golfer yet.
Last day is tomorrow, some golf stores and pro shops are open, until early afternoon.
The golf domes are open until early afternoon as well.
MCQ's golf dome is open tomorrow from 8-3, and closed on Friday, back open on Saturday morning at 8 AM.
Links and Tee's on Addison is open tomorrow from 8-4 PM and closed on Christmas Day, it reopens on Saturday at 8 AM and is open until 10 PM, and then 8 to 8 on Sunday.
UNTIL TOMORROW……..