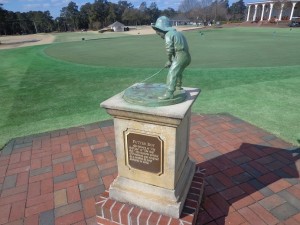 The Mt. Prospect Golf Club has reopened from renovation, this 1926 golf course has a new design that recaptures the era of the 20's, play Mt. Prospect today (847)-459-4200. The Illinois Patriot Education Fund is launching a new campaign to support our local military veterans with 5/3 Bank, see IPEF.com. Putter Boy welcomes you to Pinehurst the home of American golf, fall specials are now available see Pinehurst.com Play No.2. ______________________________________________________________________
Editors Note: This is the first in a series of stories about new golf products starting to come online for the holiday season and into 2016.
Titleist Golf has released new irons, hybrids, and golf balls. Titleist custom putter designer Scotty Cameron has just announced some new versions of the Futura Putter.
Coming this Friday October 23, in golf shops world wide will be the new Titleist 716 AP1 and AP2 irons.
The upgraded irons are now engineered with a high density tungsten to deliver a combination of low center of gravity (CG) and a high moment of impact (MOI) for better distance, forgiveness, and shot-stopping control.
The two irons have been designed for two different styles of players.
AP1 irons are for players that are looking for maximum distance and forgiveness. AP2 irons are for players that want distance but forgiveness in a tour proven iron.
Chris McGinley, Vice President of Titleist Golf Club Marketing says," Our R&D team has precisely engineered both models to create speed and launch for distance with maximum forgiveness to help all players improve their iron play."
Titleist Golf says that the new 716 AP1 is the longest most forgiving Titleist iron ever. The AP1's extreme 360 degree undercut cavity design with a large, thin, unsupported face delivers speed and launch for more distance, while the industry-leading use of high density tungsten weighting provides maximum forgiveness.
Titleist Golf says the 716 AP2 is the most advanced players iron, made even better, it delivers tour-proven distance with forgiveness and solid forged feel. New AP2 irons use a extremely high density tungsten weighting to position the center of gravity low and perfectly aligned at impact for more speed. An innovative co-forged construction places the high density tungsten low and to the perimeter, increasing MOI for greater forgiveness and consistent distance.
"Golfers are getting a double helping of distance with the new AP1 without sacrificing trajectory," said Marni Ines, Director Titleist Iron Development. " By carving more mass from the undercut and thinning the face, we get more launch and speed. On top of that,we've added a significant amount of tungsten, which lowers the CG and increases launch. We've taken that extra launch and used it to strengthen the lofts. Stronger loft means more speed. More speed means more distance. There are a lot of companies that chase distance mainly by strengthening lofts and lengthening shafts, but we think we are doing it the right way, with superior technology."
"Remember, when it comes to good iron play, distance is one part of the equation," said Dan Stone, Vice President, Golf Club R & D. "Distance control and accuracy are just as important, and that's where forgiveness comes into play. We are the only company in this category using this high density tungsten."
When it came to the design on the 716 AP2 irons, Ines told her team to design the best club possible, put the tungsten where we want it, and don't worry whether we can actually make it. Then the Titleist development team did figure out to design the club.
As a result Stone says that,"there is not a better tour-player iron with better technology than the AP2.
The 712 series that came out in 2011 has been a forgiveness leader by a wide margin for years, but Stone says the construction has improved two times since then.
Some of the differences include on the AP1, a new pre-worn leading edge and cambered sole that reduces digging and allows a smoother entry and release from the turf, essential for agame improvement head size. AP2 has a fractionally wider sole (as compared to the 714 AP2) with trailing edge relief that helps the club get through the turf fast with less dig.
The irons hit the PGA Tour in late July at the Quicken Loans National, Bill Haas put them in play that week and was T-4 and since then 30 tour players have made the switch.
What the Titleist Staff Tour players are saying:
Jordan Spieth," The first time I looked down at the new AP2's the looked even cleaner. I though they looked like a blade. As an amateur you can now get the look of a tour blade while still having the forgiveness of a forged cavity. For a true golf lover that can't be beaten, I'll dial in more with these after the Presidents Cup."
Zach Johnson," With the new AP irons, there's something for everybody. Bottom line is, you can get fitted and find something that, regardless of your handicap, is going to work. That's just the way the technology is in these clubs."
PRICES: 716 AP1 Steel MAP $112.50 per club ($899/set of 8) MSRP $125 per club. Graphite MAP $137.50 per club ($1,099/set of 8) MSRP $150 per club.
716 AP2 Steel: MAP $150 per club ($1,199/set of 8). MSRP $168 per club. Graphite: MAP $175 per club, ($1,399/set of 8) MSRP $193 per club.
For more information online see Titleist.com