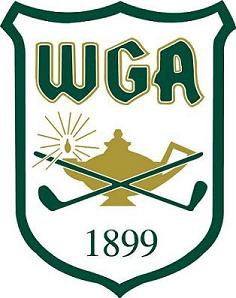 Pinehurst Resort, the home of American Golf, fall specials now available. Come play the Donald Ross masterpiece Pinehurst No.2, home of the 2019 U.S. Amateur and the 2024 U.S. Open, visit Pinehurst.com. The WGA and Evans Scholars Caddie Program see WGAESF.com. The Mt. Prospect Golf Club open from renovation, come play this classic style golf course, that has recaptured the era of it's origin 1926. (847)-259-4200.  ______________________________________________________________________
Gary Player one of only five golfers to win the modern day career Grand Slam, was the main speaker at the Western Golf Association (WGA) Green Coat Gala Dinner, that is one of the main fund raisers for the Evan Scholars Foundation.
Player 79, a native of Johannesburg, South Africa, was one of the BIG 3 along with Arnold Palmer and Jack Nicklaus.
Before arriving in Chicago for the dinner, Player spent the day at the historic Greenbrier Resort, with Palmer, Nicklaus and Lee Trevino as they planned their design of a new golf course for the resort located in West Virginia, now home of the PGA Tour's Greenbrier Classic.
Player whose nickname is the "Black Knight", for wearing all black outfits while in competition, turned professional in 1953 and won more than 165 tournaments that were played on six continents, including 24 PGA Tour events and nine major championships. Player won the Masters three times (1961-74-78) the U.S. Open in 1965, the PGA Championship in 1962 and 1972. Player won the British Open in 1959-1968 and 1974, he is the only non-American player to win the career Grand Slam. He still holds the record for winning the Australian Open seven times.
In 1966 Player won the Bob Jones Award, the USGA's highest honor and he became a member of the World Golf Hall of Fame in 1974. He was awarded the Payne Stewart Award in 2006, and was voted in 2000 to be the South African's Sportsman of the Century.
Player was the team captain for the International Team of the Presidents Cup in 2003, 2005 and 2007. He will captain the South African team in the 2016 Olympic games. Players golf course design business has created over 300 golf courses around the world.
Prior to the Green Coat Dinner, Player met a few select members of the golf media. Click here to hear the interview with Gary Player.
The WGA Green Coat dinner raised over $800,000 dollars in 2014, the WGA is hoping to exceed that number this year. For more information on the WGA and the Evans scholars Foundation, please visit WGAESF.com.