THE AWARD WINNING LINKS & TEE'S Golf Facility located at 880 West Lake Avenue in Addison, is one of the few Year-Round golf facilities in the Chicago area. In the summer month's enjoy the $25 play and practice all day special, come November move your game into one of the best golf domes in the Chicago area. So visit Links & Tee's, get your golf lessons, plan your events in the clubhouse, bring the junior golfer to play mini-golf. For more information addisonparks.org, or call (630)-233-7275 year round.     _____________________________________________________________________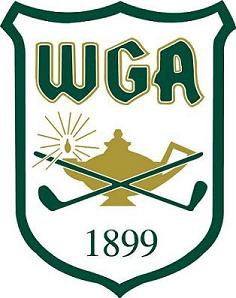 The Gog Blog by Rory Spears, Editor and Director of Content. Follow Rory on Facebook, Linkedin and Twitter @GogBlogGuy. Reporting from Conway Farms.
Jason Day didn't shoot another 61 on Sunday, but he didn't have to. He didn't need another 63 either, but his final round 69 was his fourth straight round in the 60's and it was enough for him to win the BMW Championship and his second Fed Ex Cup event during the 2015 season.
With his win, he remains in first place in the Fed Ex Cup Playoffs heading into the Tour Championship in Atlanta this week. In addition, Day met a goal he has had for a long time, and that is becoming the #1 player in the world, with the win he passed Rory McIlroy who drops down to #2 after a 4th place finish at the BMW.
Day now thinks he has a chance to pass Jordan Spieth to be the 2015 Player of the Year, if he wins at Atlanta this week at the Tour Championship. If he wins the Tour Championship he will win the Fed Ex Cup.
Bubba Watson mounted a great charge with a 29 on the front nine, Watson continued his move on the back nine with birdies on 12 and 14, but he gambled with a big tee shot on 15, and that led to a bogey. Watson made another bogey on 18 that left him in 10th place.
Zach Johnson mounted a later charge as well shooting a 64, that included birdies on the last five holes, unfortunately for Johnson who won the BMW Championship in 2013 the last time it was played at Conway Farms it was to little too late.
Rookie Daniel Berger finished second at 16 under par, and moved himself in the field of 30 in Atlanta.
The last player to get into the field 30 man field in Atlanta was Harris English, who made a birdie putt on 18 to move into the top 30. Daniel Summerhays came in at 31 for the second straight year, after two years ago finishing in 32nd place.
Phil Mickelson who had hoped to make a run into the Top 30, entered the week in 61st place, and ended up in 61st place after finishing in a T-32 position.
Click here to hear the press conference of winner Jason Day, and quotes from Rickie Fowler who finished 4th.
To follow action online at the PGA Tour Championship this coming week in Atlanta, please visit PGATour.com.