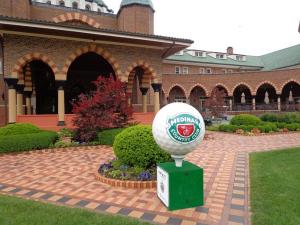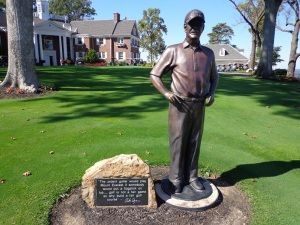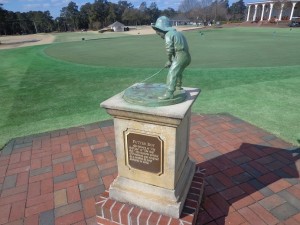 The Illinois PGA Section Championship, tee's off Monday morning at Medinah on Course No.1, Mike Small; is defending champion, IPGA.com. The LPGA Legends of Golf today at the French Lick Resort, see Frenchlick.com for your visit to Southern Indiana. Pinehurst Resort in Pinehurst North Carolina is ready for your visit, come visit the home of American Golf, and famed Donald Ross Course No.2, See Pinehurst.com.   ______________________________________________________________________
Golfers on Golf Radio this morning at 9 AM, we are on the tee box for week #20. We are past the first 18 and the 19th hole, just ready for that 4-hole playoff now.
Our first guest will be Len Ziehm checking in from the French Lick Resort, where the LPGA Legends Championship is underway with Juli Inkster, Laura Davies, and Rosie Jones in the lead.
The second guest will be our surprise guest, since it could be one of several people.
During the show we will hear the comments of U.S. Amateur Champion from Olympia Fields Bryson DeChambeau. In addtion some of the highlights of our interview with USGA President Tom O'Toole will air.
If you miss us live because you are on the golf course or at the range, you do get a mulligan.
The show will be reposted right here on the website under past shows, pull it up online this week when time permits.
THE SHORT GAME…news coming up later today. Stay clicked in. RS