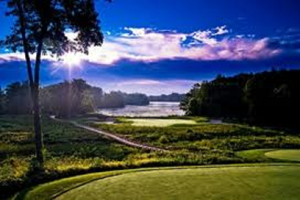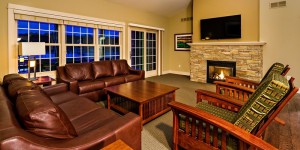 The Par 3 17th hole at Island Hills Golf Club in Centreville Michigan, Chicago's Southwest Michigan Golf Destination. The new luxury villa's on the right. Check out Islandhillsgolf.com for the stay and play packages. Weekend nights are nearly sold out for the summer. Just 2 hours from the Chicago loop, and just North East of South Bend.
In the area of what we call Chicago and the surrounding burbs, they are plenty of golf courses, almost each one holds it's share of golf outings.
One of the premier outings in all of the Chicago area is hosted by Medinah Member Mark Slaby and it was played this past Tuesday on the Medinah No.2 course. Next year it moves off of No.2 to Medinah No.1.
But what really hits a home run here, is not just the course the event is played on, but what the Illinois Patriot Education Fund golf outing does, and who it does it for.
Now in it's sixth year, the Illinois Patriot Education Fund sold out again in 2015 for a full field of over 140 golfers. The outing takes place the day after Memorial Day and raises money for educational scholarships supporting post 9/11 Illinois Military Families.
The event has grown every year and along with the list of corporate sponsors that included, Fifth Third Bank, Blue Cross/Blue Shield of Illinois, Aon Corporation, Advanced Resources,Wintrust Banks, LawVision Group LLC, Avaya, Wheaton Academy, The Chicago Sun-Times Foundation, Joe Perillo Auto Group, Steve Cochran's WGN Radio Morning Show, Clear Channel Outdoor, Cruises International, Tour Edge Golf, Pepsico, Maron Electric, the PGA Tour Superstore, Legacy Marketing, and Eaglewood Resort and Spa, each with their financial commitment has made an impact to help our military families.
Chicago Blackhawks National Anthem singer Jim Cornelison opens the day with a rousing rendition of our national anthem over breakfast.
Then the fund raising begins with outstanding donations that go up for auction. Many of veterans who get assistance do attend the outing, if you want to know where your money is going, no problem turn around and meet the scholarship recipient.
IPEF bridges a gap between expenses not covered by the 9/11 GI Bill, and helps with educational and job assistance. Deadline to apply for this year is May 31st. Interested applicants can learn more or apply http://illinoispatrioteducationfund.org/apply-online/.
Illinois Patriot Day Director Mark Slaby, spoke with BIG 3 partners Len Ziehm and Rory Spears, on Medinah Patriot Day.
For more information on about next years event and when to sign up to make sure you can golf at Medinah see Illinoispatriot.org. Come be a part of one of the Chicago area's top charity golf outings.