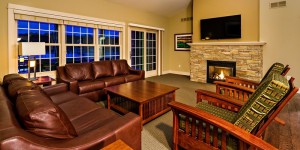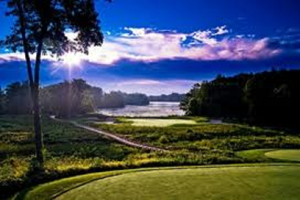 Islandhillsgolf.com Check out the stay and play packages. The Villa's with a view of the lake and the golf course. Island Hills Chicago's Southwest Michigan Golf Destination.
We are on the tee, headed for the sixth hole. Golfers on Golf  Radio today at 9 AM on WSBC AM 1240 and WCFJ AM 1470.
Our guests this morning is Daily Herald Writer and BIG 3 Partner Len Ziehm, reporting live from the Senior PGA Championship at French Lick Resort. Where Colin Montgomery is leading heading into the final round and looking to defend his title won last year at Harbor Shores.
Another surprise guest might be in the mix as well, so be tuned in. If you do miss us live you do get a mulligan if your on the course or the range. If your not there, it's a 2 shot penalty. But we do post the show here on the website, later on Sunday or Monday for a re-podcast.
THE SCHAUMBURG GOLF CLUB has named Jonathon Parsons as it's new General Manager. "I'm really excited for the opportunity," said Parsons. "This has always been a dream for me, to achieve this position." For more information on the Schaumburg Golf Club call (847)-885-9000 or visit schaumburggolf.com.
CANTIGNY GOLF  has announced some adult golf clinics. There are holiday weekend golf clinics, Memorial Day weekend, Fourth of July Weekend, and Labor Day weekend. The "Welcome to Golf" Clincis are designed to make the game more fun, saysConnie Demattia, Cantigy's director of instruction.
For more information on these clinics and other Cantigny Clinics visit Cantignygolf.com.
Wednesday April 22nd, was the Eisenhower Tree Display Unveiling at the Eisenhower Library in Abilene Kansas. A piece of the famed Eisenhower tree from the Augusta National Golf Club was donated to the library after coming down from an ice storm in February of 2014. A similar section of tree will remain at Augusta National in it's clubhouse.
UNITED AIRLINES has opened a new route for the summer and into October for those of you headed to Bandon Dunes in Oregon. July through October fly to Denver and then right in North Bend near the resort. See UAL.com for details.
NORTHWESTERN UNIVERSITY has announced they signed Luke Miller to a letter of Intent for the Mens Golf Team. Miller will on campus this fall and comes from Pennsylvania, he competed in the 2014 U.S. Amateur, finishing 1 shot short of the match play.
DANNY RAINBOW has been named Director of Golf at Sentry World in Stevens Point Wisconsin, the course is now open for the season. See Sentryworld.com.
Callaway is holding a demo day this afternoon from 1-5 PM at Cog Hill Golf Club in Lemont. Cog Hill has been selected as one of the 57 locations for the Golf Channel Academy, see Coghillgolf.com for details.
University of Illinois golfer Grace Park has become a 1st Alternate for the Women's U.S. Open to be held at Lancaster C.C. In Pennsylvania. Park shot 71-73 in a 36 hole qualifier in California.
THE GOG BLOG RETURNS ON MONDAY, Go Play RS.