BEST DEAL IN DUPAGE for indoor golf. Links & Tee's Golf Dome 880 West lake Street. Open today from 7 Am to 10 Pm. Get that tune up lesson just in time for the summer season. Visit Addisonparks.org or call (630)-233-7275 Ext. 4. Warm weather will be here soon.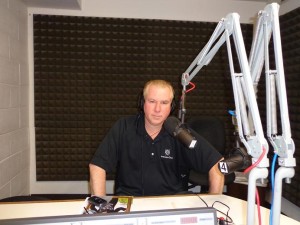 THE GOG BLOG, by Rory Spears, Editor & Director of Content. Follow Rory on Facebook, Linkedin & Twitter @GogBlogGuy.
Mississippi was one of the 13 states I had not played golf in, but as of last week the number is down to 12. What a week it was, great hotels, great food, and great golf to top it all off.
Two pro-am spots in one week, playing in a tour pro am is such a great experience. I hope that everyone who enjoys golf gets that chance some day. It's even better when you get two great professionals as I did to play with. Both Brian Henninger and Joey Sindelar could not have been better. One piece of advice, if you play in a pro am don't get caught up in getting the biggest name. That doesn't always mean the best experience.
I really didn't know what to expect in Mississippi, I spent my time around the Biloxi area. No complaints, it was much better than expected. I know that Mississippi isn't regarded as a golf destination state, but it should be.
It doesn't have as many golf courses as states like Florida and the Carolina's, but it has it's share and I found them to be pretty good. The pro's in the gulf coast area will tell you that there is, golf to played over 300 days a year. Some of those off days are in what we call summer, up in here in Illinois. It just gets a bit too hot and steamy at times down South in July and August.
My trip included seeing five golf courses, four of them I would play again anytime. One course has gators that are probably chewing on about nine of my Titleist Pro-V1x's, need I say anymore.
The other four courses that include The Preserve by Jerry Pate, Shell Landing by Davis Love III, Grand Bear by Jack Nicklaus, and Fallen Oak by Tom Fazio were outstanding and should be on any golfers hit list that visits Mississippi.
When I first mentioned my trip to a few fellow media golfers I know, they all asked me if I was going to play Dancing Rabbit and or Old Waverly. After seeing pictures of both of those courses, I'm sorry to say I didn't. But it gives me good reason to return.
Minor league baseball is returning to the Biloxi area. For our readers from Wisconsin you might pleased to know that, the Biloxi Shuckers a Milwaukee Brewers AA team has a new stadium going up right on the gulf.
The new stadium is part of the rebuilding in the area, that still continues some 10 years after hurricane Katrina pounded the area. But what Katrina did in the big picture, was give the entire area a chance for a fresh start. New hotels, improved golf courses, restored historical restaurants are back and better than ever.
For the best in dining, it starts out at 32's. The restaurant on the top floor of the IP hotel and casino. A good variety menu, and the food was even better.
Our food tour didn't stop there. Mary Mahoney's Old French House is celebrating it's 51st year  in the this historic home site. It was closed for 65 days after Katrina invaded and left water ten feet high inside. The pictures of  the famous who have visited line the walls inside.
It's a sea food lovers haven, but if you can't eat sea food (like me) no worries. The baked bread, salads, list of steaks, and fine deserts will fill you up. Our group of golf travel people left that night, feeling stuffed. But then that happened quite a bit on this trip due to the amount of places we visited that serve great food. You will not go hungry in Biloxi.
                       THE IP HOTEL AND CASINO              BEAU RIVAGE HOTEL & CASINO
There are plenty of great places to stay in the Biloxi area. You can find all of the chain hotels you see across the country or if you wish for more, hit the casino-hotels that have sprung up in the area.
I stayed two nights at the IP, and two more at Beau Rivage. The IP is about a half mile off the gulf, but right on a water inlet. The suites are the biggest you'll ever see, and having 3 TV's in the bathroom is something I wouldn't mind on a regular basis.
My room at the Beau Rivage was pretty "sweet" as well. Nice view of the beach's and the gulf right below. The Beau is right across the street from the new stadium going up for the Shuckers AA (Brewers) baseball team.
I know when golfers think about golf destinations, its Florida, Arizona, Hawaii, Myrtle Beach, Charleston, Hilton Head, Bandon Dunes, Pinehurst, Pebble Beach, and a few other places.
Well from I have learned in the last week, there is another place you need to put on the list. Mississippi has become a must see, must play destination. I know before long I will head back and see even more of what the state of Mississippi has to offer. The Biloxi area was just the start of what you can find on your visit to Mississippi. The rates for golf on top rated courses are many times under $100 per player. See VisitMississippi.org for more information. RS