THE BEST DEAL IN DUPAGE, is the award winning Links & Tee's Golf Facility on Lake Street in Addison. Outdoor golf season is right around the corner, get your spring tune up lesson in before it's too late. Call (630)-233-7275 Ext. 4 or visit Addisonparks.org.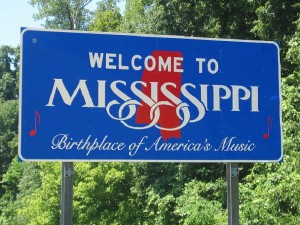 VisitMississippi.Org  Golfers on Golf is written by Rory Spears, Editor & Director of Content. Follow Rory on Facebook, Linkedin, & Twitter @GogBlogGuy.
VISIT MISSISSIPPI, Golf in the Gulf is continuing to grow, as more golfers learn what there is to offer in the state that's the birthplace of America's music.
The trail of golf courses that runs through the Mississippi area continues to grow. While a neighboring state has a trail by only one architect, Mississippi has a wide range of architects all with views on how to, build a great golf course. With the reviews that have come in so far, they are all succeeding. That is good news for the golfer that wants to play gulf area golf.
All around the Biloxi area great courses are popping up, some have been around for a while but for one reason or another, you haven't heard of them. Some got lost in the shuffle after Hurricane Katrina, some needed time to get back on track and used the time to rebuild a better product.
The Mississippi Gulf Coast area is an emerging golf and gaming destination, it still might not have as many golf courses as some other states but what they offer stacks up against other known for good product.
U.S. Open Champion Jerry Pate's design in Vancleave, Mississippi called, "The Preserve" is one course you won't want to miss. It's a proud member of the Audubon International, which means the environment first when sustaining the golf course. One challenge golfers will enjoy is the par 3, 16th hole. It plays 225 yards from the tips, it is also the No.1 handicap hole on the course. Not something you see from par 3 holes just about anywhere in golf. Visit PreserveGC.com or call (228)-386-2500.
No great golf destination is without a golf course from the greatest golfers ever, and that's the Golden Bear jack Nicklaus.
In the Biloxi area that course is the Grand Bear Golf Club. Grand Bear was selected to host one of the pro-am events during tournament week this past week for the visit from the PGA Champions Tour.
The view from the parking lot or the 18th fairway as you look at the log cabin style clubhouse is one that will stay with you for a while. But the golf course has plenty of views on it's golf holes that will also stick with you for a while.
Grand Bear has a very enjoyable and relaxing drive into the golf course from the highway. About 6 miles worth of winding roads that start putting your mind at ease for the day, before you even check in.
While playing Grand Bear, don't expect to see what you see around many of  the other designs by Nicklaus. Big mansion type homes are no where to be found at Grand Bear, in fact you won't see any homes at Grand Bear. Enjoy your round in a relaxing environment, you don't get many like this. For more information on Grand Bear visit Golfgrandbear.com or call the pro shop (228)-539-7806.
Fallen Oak GC is one of the highest rated golf courses in Mississippi. Scheduled to open just a few weeks after hurricane Katrina hit the area, Katrina pushed back opening day by about a year.
The staff lead by general manager David Stinson, who spent some time at Olympia Fields before ending up in Biloxi, will make sure your golf experience is one you will be talking about with your fellow golfers for years to come. Fallen Oak the home course for the PGA Champions Tour visit, is part of the Beau Rivage Hotel and Resort (MGM) family.
While you do need to be a guest of the resort to play the golf course, you don't need to be a "high roller" to play. You can take one of the resort limo's right from the front door of the resort, to the front circle of the club house.
Fallen Oak recently underwent a major bunker renovation. So if it's been a while since you played the golf course, and had some trouble after hitting your shot in the bunkers. It's time to come back and visit Fallen Oak again.
The elevation changes that golfers find at Fallen Oak, are not normally found at courses near the gulf.
Fallen Oak offers a full practice area for golfers that need some warm up time before the round, or wish a little more practice after it. The full sized bar has a great view of the 18th hole, and is a comfortable place to enjoy the post-round meal or beverage. The bar is known for making one of the best Bloody Mary's that you will find anywhere.
If you are watching golf today or tomorrow on the Golf Channel, do check out the Mississippi Gulf Resort Classic from Fallen Oak. A good way to see the course in person before making a trip there. Fallen Oak and the Beau Rivage Resort allow you to play where the professionals play.
For more information on the course or the hotel and resort. See Beaurivage.com or visit Fallenoak.com, the course highly rated by multiple national publications. Golf in the gulf is something golfers need to explore on their next destination trip.
To learn more about all of what Mississippi has to offer, see VisitMississippi.org.