THE BEST DEAL IN DUPAGE, Links and Tee's Golf Dome. With the weather a bit cold for today and the weekend, why not go back inside to get your outdoor golf preparation work done. Spring tune up time, go get your lesson from a member of the professional staff. Call (630)-233-7275 Ext. 4, Visit Addisonparks.org. Links & Tee's 880 West Lake Street, in Addison.
Welcome to Mississippi, the "Birthplace of America's Music" and by recent viewing a whole lot more.
What golfers will find is plenty of great golf to play around the gulf.
What Mississippi doesn't have is a trail of courses done by one great golf architect, (that's in Alabama for those of you who are confused) but they have a trail of golf courses that are done by several great architects. That list includes Tom Fazio, Bob Cupp, and former tour players who have turned architect like Jack Nicklaus, Arnold Palmer, Davis Love III and Jerry Pate.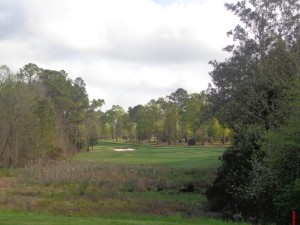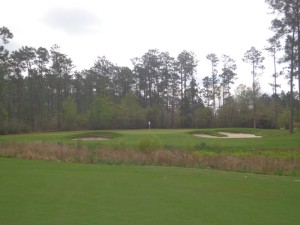 Fallen Oak by Fazio            Grand Bear by Nicklaus       Shell Landing by Love III
Not far away from the courses above is a stellar Jerry Pate design called "The Preserve", a Par 71 course that is built over 245 acres. The tips will not scare away the big hitters at 6,774 yards, but there is plenty of challenge for any golfer at The Preserve.
While playing the golf course that is surrounded by over 1,800 acres of a nature conservancy preserve, golfers can relax in an environment that has a peaceful feeling about it. The only house golfers will see is the 8,500 square-foot clubhouse, that has what's called a "low country" style to it. It's high ceilings, big windows and covered patio allow for golfers around the clubhouse to view play on the golf course. Inside hardwood floors and chandeliers give the clubhouse a look of style and grace, that says you can relax right here. The Sweetbay Restaurant is more than just a grill or 19th hole. More information is found at PreserveGC.com. or by calling (228)-386-2500.
The Bridges is an Arnold Palmer design golf course. It was created around and through a fair amount of wetland area's that require bridge crossings, as a result the name Bridges.
One of the more interesting features is a sign that warns golfers of both "snakes and alligators" that sticks out of a couple of the ponds located on the course. On a recent visit a gator was spotted on the 10th hole, before it went back into a pond for a swim. Some of the more interesting holes include the first hole, a simple short par 4 that plays right into the hands of the golfer that might slice their opening drive. If do that at the Bridges, no problem you're fine. Go make a par or better.
Closing holes like 16-17-18 require some strategy. The Par 3, 16th isn't a long hole, but their is some placement to the tee shot. One can bail out out to the right side of the green, but more often that leads to a long birdie putt. The longer carry off the tee is to a left pin placement on the bigger side of the green. 17 is a short Par 4 that is only 283 yards from the tips, big hitters have at it. 18 is a dogleg right that requires landing your tee shot in just the right place. The bunker that guards the turn is a big one, and even if you carry it, the slope behind it can run you down into a water crossing the runs into a pond that is shared by a few holes on the back nine. The golf course is part of the Hollywood Casino in Bay St. Louis. More information on Facebook at GolfTheBridges or by calling (866)-7-Lucky-1.
Davis Love III created one of the fun golf courses to play in the gulf area, with his creation of Shell Landing.
Love III whose design business had a lot of contributions from former Kemper Lakes head golf professional Bob Spence, show's off more of the team's work here.
The course is rated highly by several publications, and like The Preserve has more holes that you can play from tee to green without forced carries. Located in Gautier Mississippi, Shell landing is one course traveling golfers will want to play on their trips to the area. Managing Partner and professional Kenny Hughes and his staff will make sure you enjoy your day at Shell Landing. For information (228)-497-LOVE or Shelllanding.com.
Some of the other great golf in the gulf area, includes Grand Bear and Fallen Oak that made up the pro-am circuit for this weeks PGA Champions Tour event. More on them in our two previous pro-am stories and part 2 of Golf in the Gulf, coming soon. Stay clicked in.
For more on Gulf area golf, you can always visit VisitMississippi.org.