The Best Deal in DuPage, Links & Tee's golf Dome and Facility. Open today from 7 Am to 11 Pm, with rates starting at $14 for 30 minutes, just $10 after 7 pm. Time for the spring tune up, go see the professional staff. Call (630)-233-7275 Ext. 4 or visit online Addisonparks.org.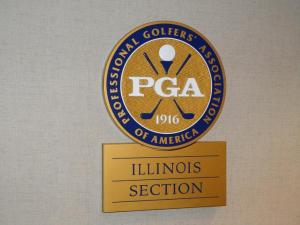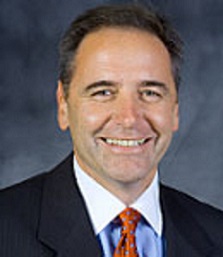 The Illinois PGA Section is losing it's Executive Director Michael Miller who resigned on Friday, to assume the same position for the Southwest PGA Section (Arizona).
The IPGA section was made aware of Millers decision on Friday, by section president Jim Opp. Opp said that after speaking with Miller, Millers decision was a difficult one for him for him to make.
Opp said he wished Miller and Miller's wife Lisa the best, as they will start the next chapter of their lives.
Miller had been the IPGA section's Executive Director for over 20 years, and was entering his 27th year of service with the IPGA. Miller will begin his new job in Arizona on May 1st.
Both Miller and Opp were unavailable for comment on Friday night as the news broke. Miller was believed to be in route to Arizona, to meet with Southwest Section officials and professionals.
Opp told the Illinois section professionals that the IPGA board, will do everything it can to make the transition as smooth as possible. Opp said there is no rush to name a replacement and the process could be a long one. He also welcomed input from section members to contribute to the selection process. Opp said that section members would be kept updated on progress during the search for Millers successor.
The Illinois PGA office had been one of little or no change for the past eight years. Miller departure is now third front office staffer to leave since last fall. Tournament Director Jared Nowak and Director of Member and Partnership Services Lauren Moy both resigned in fall of 2014.
There is no confirmation yet, if any other IPGA staff members will leave to join Miller In Arizona.
To follow the Illinois PGA Section and it's championships and events, please visit online IPGA.com.