LINKS & TEE'S GOLF DOME, THE BEST DEAL IN DUPAGE, located at 880 West Lake Avenue, open today until 10 Pm. Rates start at just $12 per half hour. Get a spring tune up lesson from the members of the professional staff. Outdoor golf season is on the first tee and ready to hit it. (630)-233-7275 Ext. 4, See addisonparks.org.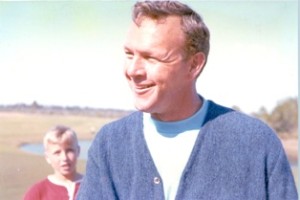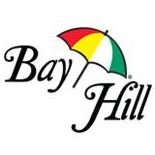 Arnold Palmer's Bay Hill Golf Course will get new greens and more this summer. The other news was that the King himself held court on Wednesday as his tournament was getting ready to tee off.
Arnold Palmer's Bay Hill Club & Lodge has announced more improvements to the resort.
They will start will a full re-grassing of all 18 greens in May, and the project is expected to be completed in August.
Bay Hill has acknowledged that a 2009 upgrade of the greens, did not meet the expectations of Bay Hill. As a result a new TifEagle Bermuda grass will be installed after Bay Hill found that some of it's greens were not completely healthy after a rough winter.
Tournament officials of the Arnold Palmer Invitational Presented by MasterCard, feel the greens while weak in some area's will be made playable to tournament conditions, and will not have an effect on scoring this week during the championship.
"We always strive to have the very best playing conditions, not only for the tournament, but also for our members and guests," said Roy Saunders, vice president of Bay Hill Club. "By taking this step, the club is positioning itself to better achieve it's overall objective of offering superior conditions throughout the year."
The re-grassing process to be undertaken is called the "no-till method," which will ensure that all of the topographical features and contours will be preserved.
Chris Flynn, the Director of Grounds for Bay Hill's 27 holes, will work with Bland Cooper, Competitions Agronomist for the PGA Tour, to ensure that the greens remain in the best possible condition during the tournament.
More improvements were completed prior to the start of this weeks tournament, some include the new "G-Angle" bunker sand that is approved by the PGA Tour and is in the 84 bunkers at Bay Hill. Other improvements include five more acres of fairways that were restored to original course design. Approach and bailout area's have been enlarged. The grounds staff implemented an aggressive tree-trimming program that has improved the course views, and restored shot values.
Bay Hill a 70 room lodge that features 27 holes of golf, is located close to downtown Orlando. The other features include the Arnold Palmer Golf Academy, tennis, a full service spa and salon, and a heated Jr. sized Olympic pool. Bay Hill has three dining area's, and over 9,000 square feet of banquet and meeting space.
TO HEAR from the King, Arnold Palmer and his press conference click here.
For reservations at Bay Hill call (888)-422-9445 or (407)-876-2429. Online see Bayhill.com or visit on Facebook or Twitter.