THE BUFFALO GROVE GOLF AND SPORTS FACILITY, the premier golf dome in Lake County open every day with rates starting at just $11 for 30 minutes. Need work on your short game, head over to the chipping green and bunker area. Grab a lesson as Spring approaches. Call (847)-459-2321 or see Bgparks.org. Located on Old McHenry Road in Buffalo Grove.
          Golfersongolf.com by Rory Spears, Editor and Director of Content. Follow Rory on FB, Linkedin & Twitter @GogBlogGuy. SEE Chicagogolfshow.com for details about this weekends golf show.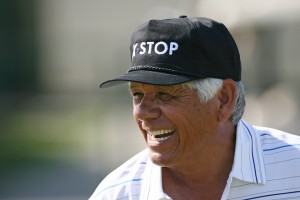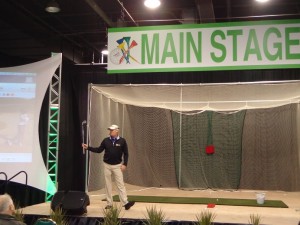 Golf Hall of Famer Lee Trevino heads a stellar weekend of golf activities planned for the Chicago Golf Show that starts tomorrow at noon in Rosemont, at the Donald Stephens Convention Center.
Trevino appears at 11 Am and 2 Pm on the main stage on Saturday, at 11 am he will be joined by his friend and fellow Hall-of Fame inductee David Graham. These two golf personalities are expected to bring some great humor from their days on golf's professional tours. Between the two players they have 8 major championships between them and 37 PGA Tour wins.
"The Chicago Golf Show is beyond thrilled to welcome the great Lee Trevino and have him meet our many loyal and enthusiastic fans," said show operator Tom Corcoran. "Lee Trevino not only is a six-time major champion and a Hall of Famer, his uniquely American rags-to-riches story also is an inspiration to golfers and non-golfers alike."
                An award winning tradition, the Links & Tee's Golf Dome 880 West Lake Avenue in Addison. Rates start at just $12 for 30 minutes. (630)-233-7275 Ext 4, See Addisonparks.org.
The Encompass Championship is the presenting sponsor for the golf show, the championship will give away, one free ticket to the first 1,000 fans to attend the show each day.
Everyone who attends the show can receive a free round of golf from the Billy Casper Golf Company, who manages 23 golf courses around the Chicagoland area, which include 11 Cook-County Forest Preserve-owned courses and seven Chicago Park District Courses.
Golfers can get a FREE one-on-one lesson from an Illinois PGA professional. There will be game improvement seminars on the main stage, where highly rated teachers can help you be a better golfer in 2015. The Illinois Junior Golf Association (IJGA) will provide information on it's activities for the year ahead, and host the popular scavenger hunt for younger golfers.
The show is considered the nations oldest consumer golf show, and had over 17,000 attendee's come through the doors last year, over a three-day period.
Hours for the show are Friday Noon-7Pm and admission is $5. Saturday is 9:30 Am to 6 PM and Sunday is 9:30 to 4 PM, admission on the weekend is $10. Kids under 12 are free, ages 12-15 are just $4.
More information visit Chicagogolfshow.com. or follow the show on FB or Twitter.