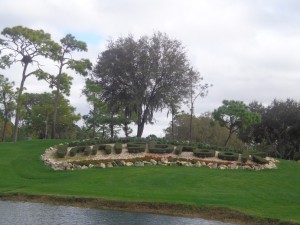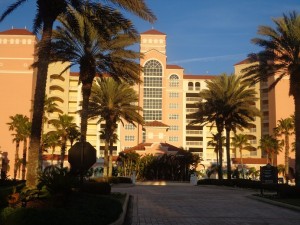 THE INNISBROOK RESORT IN PALM HARBOR FLORIDA (L) AND THE HAMMOCK BEACH RESORT IN PALM COAST (R). Two great golf destination getaways in Florida, it's time to golf away. See Innisbrookgolfresort.com or Hammockbeach.com. Multiple Courses at both locations.
                                            BY: Rory Spears, Editor & Director of Content.
They are on the floor in Orlando at the PGA Merchandise Show. They are in our own backyard here in Batavia Illinois, and Tour Edge is really starting to expand.
Whether it's Tour Edge clubs or the Exotics Line, golfers can find the line of clubs that suites their game.
When you look at the new Exotic E8 irons, you see a club that is giving the player both power and control. The E8's have the deepest undercut cavity design on the market. The cavity gives the club a free-standing face that is expanded towards the sweet spot. It gives those shots from off the tee, in the fairway or rough a better chance of getting closer to the pin.
The high density tungsten weights placed in the heel and the toe of the club, help stabilize the club on contact for swings away from the sweet spot area.
The E8 irons do carry the Tour Edge lifetime warranty, 30-day play guarantee. Prices start on the E8 irons at $599.99 for a 4-AW KBS 90 Tour Steel.
E8 drivers give the golfer a club with distance and speed. The club is adjustable leaving the player with options to tune in their specifications for better power and control.
The E8 driver comes in two different options. The E8 and the E8 Beta. The E8 has a 460cc titanium head with improved weighting. E8's Center of Gravity is located slightly lower but closer to the face, for higher launch, faster ball speed and less spin.
The Beta driver has it's CG located higher and more forward, it produces a more penetrating, with increased ball velocity and less spin. The 440 cc low-spin club face, will give the golfer a more boring ball flight, great on the windy days.
           The Tour Edge Hot Launch Driver, with the Exotic Irons on right.
Click here to hear an interview with Tour Edge spokeswoman Joanne Miller, for more information on the full Tour Edge product line that includes Drivers, Fairway Woods, Hybrids, Irons, Wedges and Putters.
The E8 drivers come with a matte black finish, that reduces glare at address. The shaft options are the popular Fujikura Pro/Pro Tour shaft or the Mitsubishi Bassara E-series.
For more information on all Tour Edge products, please visit touredge.com, or call (800)-515-3343.