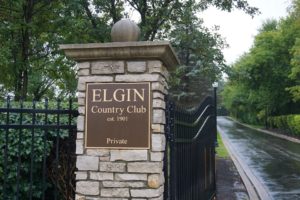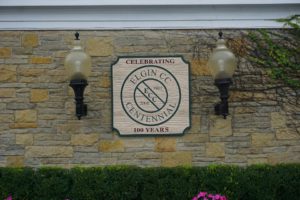 ELGIN COUNTRY CLUB founded in 1901-hosts the IL. PGA Match Play Championship  _____________________________________________________________________
BY: RORY SPEARS, DIRECTOR OF CONTENT and CREATION for Golfers on Golf. You can follow Rory on Twitter @GogBlogGuy or Facebook and LinkedIn/Instagram.
Titleist has used the week leading into the 120th U.S. Open at Winged Foot, to add new drivers and putters into the bags of their staff players.
Titleist says they are the most played driver on the PGA Tour over the last two years.
The new Titleist TSi drivers are in play in the PGA Tour and the European Tour. Stay clicked in to Titleist social media outlets to learn more about the process, and when you can order the new TSi in your pro shop or golf retail outlet.
The new Justin Thomas inspired, Scotty Cameron design will launch a limited run of the putters coming up later this month.
This limited run of only 2020 putters will be available on September 22nd, and will come with a circle JT on the bottom heel of the putter.
MAP $850.00
The putter combines a high-MOI wingback head style, with a welded small slant neck, which produces an arced putting stroke, that usually found in a blade type putter.
"This was an extremely cool project for me to work on with Scotty. When I first saw the 5.5, I immediately noticed how nicely it sits down on the green. The neck just makes it sit so square. In the beginning, I was only thinking it would give me something different to look at for a couple of weeks-yet here I am-four-something years later and still using it. So, I guess it's worked out pretty well for me."
Thomas will be using the putter at this weeks U.S. Open.
Putter length is 34.5 inches, with a 10 gram stainless steel heel and toe weights for proper balance. The JT inspired 5.5 Phantom comes with a new Pistolero Plus grip in the color of cement gray with black letters. There is also a Justin Thomas Inspired headcover that comes with the putter.
For more details please visit Titleist.com.