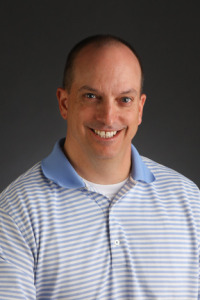 LinksCapitalAdvisors.com Chris Charnas-Principal. If you're ready to live the dream of owning a golf property, or in the position to sell. Call Chris Charnas at (847)-866-7192. LCA, recently closed the deal for the award winning White Pines Golf Dome located in Bensenville.
NEW LISTING BY LCA..For Sale Willow Hill Golf Course in Northbrook for $1.5 Million.
Willow Hill is a Nugent Golf Design that opened in 1993, it is located at 1860 Willow Road in Northbrook, close to the newest northshore development, "The Glen".
Currently the golf course is nine holes but there is room for more holes according to Chris the Principal of links Capital Advisors that is handling the sale. There is a full driving range and practice facility, and the clubhouse is over 3,300 Square feet. This project and location has room for expansion or an entire new look, to capture golfers looking for money and time saving ways to enjoy the game. The current course is great for juniors, seniors, ladies and beginners.
ON THE SOUTH SIDE via Links Capital Advisors. Balmoral Woods in Crete, across from the race track.
The annual Christmas/holiday sale in the 2-4 Building is next weekend from 10 AM to 4 PM. Holiday punch and snacks will be out as in past years, and complimentary gift wrapping as always.
Don't forget the Eskimo Open scheduled for early January, and it's not too late to book your holiday party plans for Cog Hill, and events and golf outings for 2015. the range is open all winter long but closed on Christmas Day. See Coghillgolf.com for more details or call (866)-COG-HILL.
GOLFVISIONS…The Player's Pass for 2015 is on sale, and on sale this weekend through Cyber Monday December 1st. The Players Pass includes rounds of golf in the Chicago area, in Florida and other area's. Included in this pass are rounds of golf and cart fees that would cost you about $1,000 dollars. But with the Players Pass it's only $199.95, and can save $75 during the Black Friday sale. Have questions or more Email golfvisionsplayerspass@golfvisions.net.
GOLF COURSES RUNNING HOLIDAY OR YEAR END SPECIALS INCLUDE.
Chapel Hill Golf Club in McHenry, 2015 season passes and more on sale, visit chapelhillgc.com.
THE TRIBUTE at America's Resort the Greenbrier in White Sulphur Springs in West Virginia. Rooms starting at $69.00 for January dates. (855)-453-4858 for information.
Eagle Ridge Resort in Galena, has gift card specials running this weekend. Call (815)-777-5000 or visit Eagleridgeresort.com.
HOLIDAY SPECIALS AND REWARD/PLUS PASS for 2015 at Orchard Valley Golf Club in Aurora. Play and Practice Cards on sale through December 31. (630)-907-0500 or see orchardvalleygolf.com.
Blackberry Oaks in Bristol, home of the Chad Johansen Golf Academy, Johansen creator of the Perfect Putting Aid has 2015 memberships for sale. Call (630)-555-7170, or online at Blackberryoaks.com.
This weekend live entertainment, tours and tastings at the Copper Fiddle Distillery, in Lake Zurich on Rt. 22. Call (847)-847-7609.
Come visit founders and creators, IPGA professional Fred Robinson and partner Jose Hernandez. Buy your booze in Illinois that is made in Illinois. Take the tour and see how top notch liquor is brewed. Live music tonight call for details.
CRYSTAL SPRINGS RESORT IN NEW JERSEY. One of the top resorts in the northeast, just 50 miles west of New York City. Home to 8 golf courses and other outdoor and indoor activities, visit Crystalgolfresort.com to see all the holiday specials and deals for 2015. Call (877)-965-5746. Golfers play one of the top public courses in New Jersey, Ballyowen a links style golf course at Crystal Springs Resort.
Settlers Hill in Batavia, with specials. (630)-232-1636. Tanna Farms in Geneva home of Boonies a great 19th hole, tannafarms.com or call (630)-232-4300 Black Friday weekend specials and holiday deals.
The Gog Blog returns with a holiday idea and destination tomorrow. Stay clicked in.