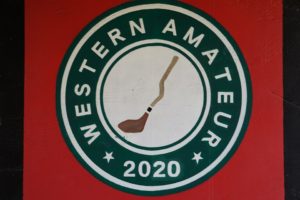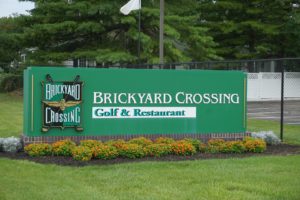 THE 120th WESTERN AMATEUR at Crooked Stick Golf Club-BRICKYARD CROSSING is now open until 500 week approaches. Tee times going quickly Brickyardcrossing.com ______________________________________________________________________
Pierceson Coody birdied the first hole and never trailed, defeating Rasmus Neergaard-Petersen 2 & 1 in the championship match in the 120th Western Amateur Championship at Pete Dye's Crooked Stick Golf Club.
Coody the #16 ranked amateur in the world, is the grandson of 1971 Masters Champion Charles Coody. Coody is a junior at the University of Texas, with Neergaard-Petersen a junior at Oklahoma State.
Coody holed a 20 foot par putt on 17 to put some pressure on Neergaard, who needed to hole a five foot putt to halve the hole and move the match to 18. We he missed the putt the match and a long week of golf at Crooked Stick was over. In the morning semi-finals, Neergaard had to go 21 holes to eliminate World Amateur #2 Ricky Castillo the top remaining seed (#5) in the championship. Coody called the win, the "biggest of his career." The 2021 Western Amateur moves back to Illinois and the Glen View Club, where the Western Amateur was first played.
THE GEORGE HOLLIDAY Memorial Junior Tournament is now accepting entries. One of the biggest and most premier junior tournaments in the Carolina's will be played November 26-28, on three top level Myrtle Beach golf courses, designed by Arnold Palmer, Kings North, Kings West and South Creek. Fee is $185.00 and the field is capped at 160 players. More details by calling Myrtle Beach National at (843)-448-2308.
THREE MORE TOP LEVEL Myrtle Beach Courses have been named in America's Top 100 Courses You can Play. At #50 Dunes Golf and Beach Club, by RT Jones Sr., at #62 is Caledonia Golf & Fish Club, and #95 another Mike Strantz design the True Blue Golf Club. Tee times at PlayGolfMyrtleBeach.com
The Golf 360 show returns for another edition tonight at 6 PM on NBC Sports Chicago.
The show hosted by former Chicago Bear Patrick Mannelly, and produced by "Links" Dave Lockhart, takes golfers not only around the Chicago area, but beyond.
This weeks edition starts with a trip around Lake Michigan to the Jack Nicklaus designed Harbor Shores Golf Club. Follow the show on social media for news and a full schedule of episodes.
PINE MEADOW GOLF CLUB is hosting a "By Appointment Only" Taylor Made fitting day on Saturday August 22nd from 10 Am to 2 pm. To sign up call Pine Meadow at (847)-566-4653 (Golf).
SAND VALLEY DREAM GOLF-ready for a day trip of Dream Golf. Play at least 35 holes and enjoy lunch on the new food truck. Book your day at (888)-976-1435, and visit Sandvalley.com.
BLACKBERRY OAKS in Bristol is holding a 4-Person "Back to School" scramble on August 23rd. To sign up call Blackberry Oaks at (630)-553-7170, or visit BBO online at BlackberryOaks.com.
Chadd Slutzky and partner John Ramsey won their second CDGA-Amateur Four Ball, in the event's five year history.
"We're glad to be back," Slutzky said.
The championship was the first CDGA Championship of 2020, after several cancellations due to the Covid-19 pandemic.
To win the title Slutzky and Ramsey had to go 20 holes with Andrew Vitt and Nick Smith, who held a three-up lead after 14 holes.
With the Slutzky led comeback on, a lightning warning caused a 26 minute delay. Bur Ramsey turned things on during the extra holes, and won the match with a 2-putt on the par 3 second playoff hole at the historic Donald Ross designed Skokie Country Club. The Illinois State Mid-Amateur comes up on the CDGA shortened schedule August 24-25.
The Gog Blog returns on tomorrow. RS