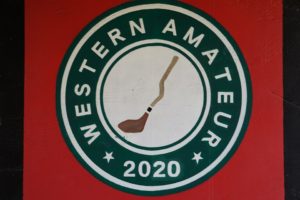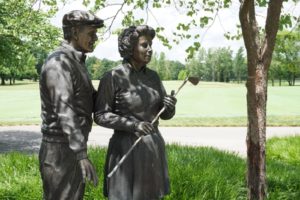 THE 2020 WESTERN AMATEUR at Crooked Stick Golf Club in Carmel Indiana. The course designed by Pete Dye, will host the semi-finals and championship match today.   _____________________________________________________________________
Reporting from Carmel Indiana.
RICKY CASTILLO is moving on to the final four of the 118th Western Amateur.
Castillo at #5 is the highest seed remaining heading into the final day of play at Crooked Stick.
Medalist Angus Flanagan and runner-up Sam Bennett felt confident on Thursday night as the 1 and 2 seeds, that they had a great shot to win. By lunchtime on Friday they were on their way home, along with No. 3 seed Joseph Pagdin.
The day belonged to Castillo the World rated No.2 Amateur. Both of his opponents made it tough on him.
First it was Harrison Ott who hails from Wisconsin, who make Castillo work all the way to the 17th green and 2 & 1 match in the morning.
In the quarterfinals Andy Olgetree from Mississippi, was done and beaten a few times and then he wasn't.
Ogletree was 2 Down on the 11th hole when Castillo's approach left just under 20 for birdie. With the heat on, Olgetree put his approach in the cup for an eagle two to bring the match within one hole.
With a birdie on 14, Castillo was again two up, but Ogletree's birdie on 15 brought the match back to 1 Up for Castillo. Ogletree's magic wasn't done yet. On 17 hit tee shot found the green side pond. After a drop on the edge of the green, he rolled in a long 35 foot putt for par, Castillo matched it and the match went on to 18.
Ogletree's drive on 18 was left of the fairway and down near the high grass, not far from Pete Dye's back yard. But his approach shot found the left side of the green and funneled towards the hole. Castillo from the first cut of rough, airmailed the green from a flier lie. After Castillo chipped down to the 18th green, Ogletree rolled in his 15 foot birdie and the match went to the 19th hole.
Both players got up and down for par on 19, before Ogletree's approach on 20 missed the green left. After a chip and two putts, his five was one shot worse than Castillo's two putt par for the win. The last two holes brought out what fans there was for the biggest gallery of the day. 65 people not counting players and caddies saw the last two holes of this match of the day.
After his final match on Friday, Ricky Castillo spoke with Golfers on Golf.
Castillo plays Rasmus Neergaard-Petersen in Saturday mornings semi-finals. The other semi-final match is Pierceson Coody vs George Daungmanee who rallied from 5 down after six holes to win his quarterfinal match in 19 holes.
The 18 hole championship match is Saturday afternoon.