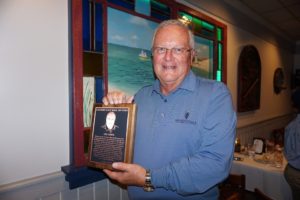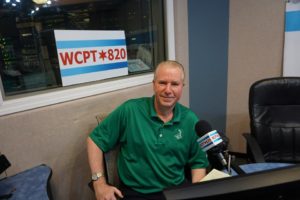 LEN ZIEHM Illinois Golf Hall of Fame Class of 2019 (L)-and RORY SPEARS (R) host of Golfers on Golf Radio have teamed up in the newest version in their series of podcasts.   _____________________________________________________________________
Click here to hear the latest edition of Ziehm & Spears Podcast Series 2020-Volume 20
In this weeks edition, Len and Rory discuss the 2020 Western Amateur now underway at Crooked Stick Golf Club in Carmel Indiana. The Illinois player presence at this weeks Wisconsin State Amateur, where you go when your own state cancels their edition.
The Illinois Open and what the defending champion and two-time winner David Cooke is doing now, besides playing golf.
The renovation scene, architect Greg Martin is keeping busy and is working through improvements on the fly at Park Ridge Country Club in advance of the 2021 Women's Western Golf Association's National Amateur.
Courses opening this Saturday, the final 9 holes at the Schaumburg Golf Club, and the new 10-hole par 3 course at Forest Dunes Golf Club in Roscommon Michigan.
Len Ziehm joins Golfers on Golf Radio this weekend as a remote guest host from PGA Village in Port St. Lucie Florida. 10-11 Am on Am 820 WCPT and Wcpt820.com or watch the show on WCPT Facebook live page. Listen in on the Tune-In radio APP search WCPT820.