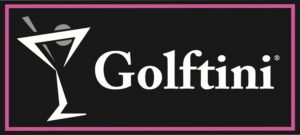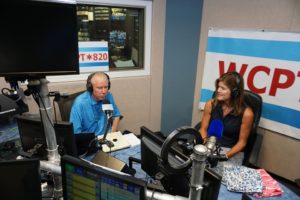 GOLFERS ON GOLF RADIO from yesterdays show with Golftini Owner and designer Susan Hess, if you need a mulligan, catch the video replay on WCPT Facebook Page or listen at Soundcloud.com/ChicagosProgressiveTalk. The Gog Blog-by Rory Spears, follow Rory on Twitter @GogBlogGuy, and on LinkedIn, Facebook, or Instagram. #Golf  _____________________________________________________________________
The 120th Women's Western Amateur goes to Bridgitte Thibault, of Rosemere, Quebec, who defeated Jackie Lucena, of Chico California, by the score of 4 & 3. The second Canadian to win claim the crown in four years.
Thibault is a senior on the Fresno State University Women's golf team, and she is the Mountain West Conference champion from 2019.
"I didn't want to get my hopes up, because my game right now is kind of a rollarcoaster," said Thibault. "But I did gain some momentum from my play on Friday, and just kept the faith, and didn't give up."
It was Thibault who took an early 2 Up lead after seven holes, but Lucena didn't quit winning holes 8 & 9 to square the match at the turn.
But from there it was all Thibault, who won the 10th, the 13th and 14th holes with a par, and closed out the match with a birdie on the 15th hole. Lucena call the the match "a grind" and admitted she didn't have her best game. Both players earned exemptions into the 2020 U.S. Women's Amateur at Woodmont Country Club in Rockville Maryland from August 3-9.
Lucena admitted to being very excited to be playing in the U.S. Amateur, since she has never even been to a USGA Championship before. Thibault is waiting to see what lies ahead in college golf. Thibault made the Quarterfinals in the 2018 WWGA Amateur Championship at Mistwood Golf Club in Romeoville.
MICHELLE WIE-WEST has been named an Assistant Captain to the 2021 Team USA Solheim Cup by Captain Pat Hurst, the Cup will be played the Inverness Club outside of Toldeo Ohio.
CHRIS CHARNAS and the Wilmette Illinois based Links Capital Advisors have announced the sale of the Kings Creek Golf Club, in Spring Hill Tennessee. For more listings on courses for sale see LinksCapitalAdvisors.com.
The Big Cedar Resort owned by Johnny Morris, has announced recent awards and rankings for two of it's courses by Golfweek Magazine.
The Buffalo Ridge golf course designed by Tom Fazio and the Ozarks National golf course designed by Bill Coore and Ben Crenshaw have been named the #1 and #2 public courses in the State of Missouri, with Ozarks National coming in at #1, and Buffalo Springs at #2.
The new Payne's Valley Golf Course will fully open for play this September. For more information visit BigCedar.com.
Len Ziehm Illinois Golf hall of Fame inductee from the class of 2019, and a contributor this year to Golfers on Golf Radio, and Co-Host of the Ziehm and Spears Podcast 2020 Series, has posted another one of his travel columns.
Now posted on LenZiehmonGolf.com are updates on several travel destinations, that include Destination Kohler, North and South Carolina, including Myrtle Beach and Hilton Head Island. Ziehm will join Rory Spears later this week for the newest edition of the weekly podcast. Volume 20.
DRY GLOVE ANTIPERSPIRANT is a lotion that keeps golfers hands dry longer, to help extend the life of your golf glove. It's also effective in other sports where gloves are used. The lotion is non-sticky, non-chalky and odorless, and it dries within seconds of being applied.
"Our goal was to develop a product that not only keeps golfers hands dry, but extends the life of golf gloves and other sports gloves," said Dry Glove USA founder Brad Nazzarini, a former college golfer for the University of Alabama, and has played professionally.  For purchasing the 1.75 Oz at $11.99 tubes visit DryGloveUSA.com.
While some companies are having trouble with bricks and mortars stores, one golf fitting company is having success.
Club Champion, that had overall growth of 46% in 2019, is widely being recognized by golfers.
"We offer a service every avid golfer can benefit from," said Nick Sherburne, Club Champion's founder. "Our business model works because we can show measurable improvement. The retail landscape has changed but the success of our process has not." A Golf Digest study says golfers getting fit by Club Champion are lowering scores by an average of up to six shots per round, and 21 yards off the tee.
At one point earlier this year, all but 5 stores were closed due to Covid-19, but there was a large bounce-back in June. With a 49% increase over June sales of 2019. Club Champion is taking safe measures during the pandemic, with limited amount of customers in stores, masks and other social distancing guidelines at all times.
A Club Champion Survey, says their customers are spending an increased amount of 58% this year on golf. For more information please visit ClubChampionGolf.com.
The Gog Blog Speaks Out-returns tomorrow. RS