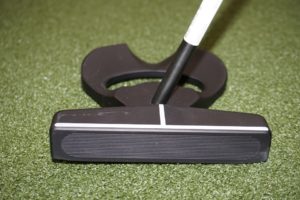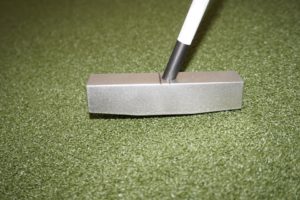 LABGOLF Putters-Not Fancy looking-but good feeling-and Great Results. Labgolf.com.  ______________________________________________________________________
Great weekend for golf at Muirfield Village in Ohio. The Wilson Golf staffers are playing great. Kevin Streelman, Gary Woodland in the hunt, with Brendan Steele not far back. Catch all the action today on Golf Channel and CBS, an early start is happening because of bad weather coming into the area by afternoon.
This weekend was supposed to be the final rounds at the John Deere Classic, at TPC Deere Run in Silvis IL. A suburb of the Quad Cities area.
While there was no John Deere Classic this year, there was a tournament at TPC Deere Run this past week, run by the Iowa PGA Section. The Deere Run Junior Open Tournament was won by Dillon Burr of Marion Iowa, with a two round score of 146 (+4) Burr won by one shot over Luke Lofgren of Rock Island (147). Congrats to the junior players who got to play TPC Deere Run this week, instead of the PGA Touring professionals.
BRIGHTON DALE Links part of the Kenosha County Golf Course system in Wisconsin. Has a Callaway Golf Fitting Day today July 12th, from 10 Am to 2 Pm. If you buy new clubs there are great trade in values on your old clubs. (262)-925-8004. Don't forget the Kenosha County Open coming up on August 8th and 9th. Registration is now open.
Head golf professional and multiple IPGA Section major champion Jim Billiter has moved on to the Glen View Club in Golf Illinois.
The historic Glen View Club will host the 2021 Western Amateur, the site of the first Western Amateur.
Matt Simon has joined Kemper Lakes as it's new head golf professional.
Simon comes over to Kemper Lakes from Biltmore.
Links Captial Advisors has announced the sale of Heddles Hideaway Golf Club in Spartanburg South Carolina.
LCA has also announced the sale of Lakota Canyon Golf Club in New Castle Colorado. For more information on other listings, call Chris Charnas at (312)-543-7192 or visit LinksCapitalAdvisors.com.
FOR SALE-upcoming auction. The Chestnut Ridge Golf Resort and Conference Center in Western PA. hits the auction block at Noon EST, on July 25th. See Hostetter Auctioneers.
Golf Course Architect Bobby Weed's redesign and renovation of the Soth Course at Quail Ridge Country Club in Boynton Beach Florida, has been selected to host the 74th Florida Open Championship from July 17th through the 19th.
Weed more recently has been recognized as the designer of the new Grove XXIII Golf Club owned by former Chicago Bulls and NBA star Michael Jordan.
The Florida Open will be held in conjunction with the famed Pine Tree Golf Club, also located in Boynton Beach.
Weed calls the Quail Ridge South Course, "a challenging but enjoyable venue for the Florida Open." More details at BobbyWeed.com.
LANDSCAPES GOLF MANAGEMENT of Lincoln Nebraska, has been selected to manage the Manhattan Country Club in Manhattan KS, and to provide select services to the Midvale Country Club in Rochester New York. Details at LandscapesUnlimited.com.
SRIXON-CLEVELND-XXIO fitting day is coming up at Cog Hill Golf and Country Club in Palos Heights formerly Lemont this coming Friday July 17th from 12-4 PM. To schedule a fitting time, call Cog Hill at (866)-Cog-Hill (264-4455).
HOLLAND MICHIGAN Golf Architect Ray Hearn known for his work in the Chicago area at both Mistwood Golf Club and Flossmoor Country Club, will soon begin work at the Midlothian Country Club in the South Suburbs of Chicago. The project includes both a bunker renovation and other course restoration work. Hearn is also working on four other projects this summer in both Michigan and New Jersey. RHGD.com for more information.
CHAD JOHANSEN GM-Head Golf Professional at Blackberry Oaks in Bristol IL., has announced his Boot-Camp, scoring clinics, a three hour session in the comfort of the Go-For-it indoor dome in Yorkville. See ChadJohansen.com or call Blackberry Oaks at (630)-553-7170. Coach Chad and his team of assistants will help you lower your golf scores like never before. #Shootlowerscores #FourstepProcess.
Wedge craftsman Bob Vokey is now making available to you, what he puts in the bag of PGA Tour players.
One of the favorite wedges of tour players Justin Thomas and Jordan  Spieth is the T-Grind wedge.
T-Grind was built for players with great hands and a creative short game imagination. The T-Grind comes in 58 and 60 degree lofts. It works well for a shallow angle of attack in firm conditions. Compared to the L-Grind has a wider back flange for a lower measured bounce.
" Wedge play is an art, and the T-Grind brings out the best in the artist," Vokey said. "The leading edge stays low to the playing surface as the wedge is rotated which allows you to hit a variety of shots from tight lies. This is the wedge that really made Vokey Grinds an important part of our process-and to this day is a great option."
You can find more details at Vokey.com or Titleist.com. The Gog Blog Speaks Out returns tomorrow. RS